Catching sight of the Water Vole
A Westcountry River Story
'I'll do whatever you like, Ratty,' he whispered. 'Shall we run away to-morrow morning, quite early— very early— and go back to our dear old hole on the river?'
– Kenneth Grahame, 'The Wind in the Willows'
With Easter soon approaching, this has always been the best time of the year to admire the fantastic variety of wildlife that lives in the Westcountry.
With warmer weather and lighter days, signs of new life can be seen all around us…
But some wildlife is harder to find than others and the water vole is a prime example of one of our more elusive river dwelling species.
We hope this short guide to the water vole will help you on your way…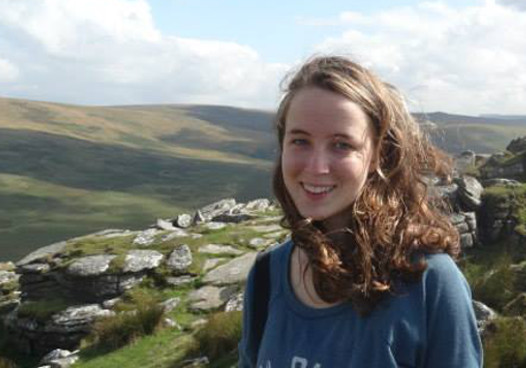 Elly Greenway
Evidence and Engagement Officer
Find out more about the work of Westcountry Rivers Trust...
The Best Places to See Water Voles
Water voles can be found throughout the mainland UK's freshwater areas – rivers, streams, ditches, ponds, lakes, marshes, reedbeeds and wet moorland are all home to these furry creatures.
Signs that a water vole may be nearby include burrows in the riverbank, woven nests within reedbeds, grass blades bitten at a 45o angle and cigar-shaped droppings marking a water vole's territory.
In the Westcountry, Cornwall's Bude Marshes and Devon's River Tale are especially good places to see water voles.
What to look for…?
At around 20 cm (not counting its long, furry tail), the water vole is far bigger than its terrestrial relatives, leading many to mistake them for rats. The best example of this confusion is the much loved Ratty from 'The Wind and the Willows,' who was, in fact, a water vole in spite of his name.
The water vole's chestnut brown fur, rounded nose, tiny ears and furry tail will help you to avoid any vole-rat mix ups as you journey along the riverbank.
The Best Time to See Water Voles
As water voles do not hibernate, look out for these lovable river residents throughout the year. However, if you're looking to increase your chances, April and May are best as this is the start of the water vole breeding season and before the vegetation becomes too overgrown.
A Little Water Vole Trivia
Every day water voles must eat 80% of their body weight in order to survive. For the average adult, that would be about 148 tins of baked beans!
Water voles' burrows have multiple entrances at different levels. Not only does this help them to cope with flooding, it also gives them different escape routes when under attack.
It is thought that the number of water voles in the UK has fallen by around 90% since 1960 and its populations is falling faster than any other wild mammal in the country. The release of American mink in the UK around this time has made a huge impact on water vole numbers and the Wildlife Trusts are hard at work trying to restore the population of this Priority Species.
Other Westcountry River Stories