Halcyon river days
A Westcountry River Story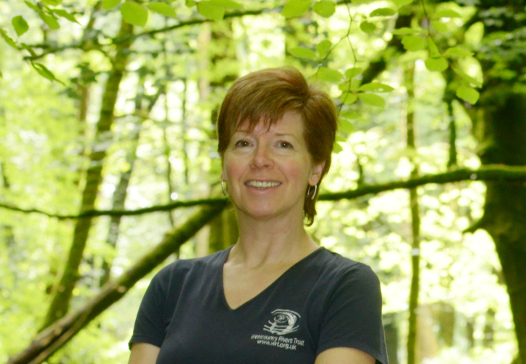 Hazel Kendall
Head of Land Management
Halycon river days…
One of the joys of a Cornish childhood are the freedoms allowed to roam and explore your way around the countryside, truly experiencing the seasons and using all your senses in the process. I love open landscapes, I'm suffocated by towns or cities (nice to visit; nice to leave); put me in the middle of nowhere and I'm happy. Rivers, like the landscapes they sit in can be iconic, powerful and pretty awesome. They can also be small yet stunning which is a massive attraction to children of all ages – so no surprise then that from early on I was planted in boots and up to my knees in it.
One early memory is catching eels in a small stream near home; we used to play in the woods and stream below the village, out all day making our own fun, not a care till we got hungry and thought about returning home. How many 6 year olds get to do that now? We caught eels in a bucket with no net; having since done numerous fish surveys and a fair amount of eel work – how did I do that?! They are slippery suckers; must have been a lot of eels is my guess. When we moved a few years later to another farm we had even more space to roam and in the long summer harvest days (obviously much sunnier in memory!) we used to regularly take a dip in the river. Wild swimming it would be called now, probably need a hashtag. Swimming along in the upper reaches of the peat-tainted Fowey, breathing in the earthiness, ducking under branches and weed, squelching through mud barefoot. It was probably freezing as it was on the moor, but our enthusiasm made up for it.
I've continued my attraction to water – gig-rowing for the last 20+ years; visiting many of our rivers, estuaries and coastal towns. Heading out with your crew for a training session in the bay or up the East & West Looe river has seen all conditions and seasons, fun times, challenging times but always something to inspire. Gliding up the river in an early morning mist between steep oak woods dipping into the water, wildlife undisturbed as just the sound of paddles to break the silence, stunning sunsets and reflections. We love these places, we are lucky to live here and we should look after them.
Other Westcountry River Stories