Over 100 volunteers have now signed up to help the Westcountry Rivers Trust to monitor the health of rivers across the region. The Westcountry CSI (Citizen Science Investigation) project aims to encourage more people to take a closer look at their local river, stream or pond.
People living in Devon and Cornwall and parts of Somerset and Dorset can sign up to the scheme which includes a simple survey form and water quality measurements. Volunteers are asked to take photographs of the site and to record information about the immediate area such as land use, vegetation cover, signs of wildlife and invasive plants. They are also asked to check for pollution, from obvious things like fly-tipping or discharging pipes to the more subtle soil erosion or cattle accessing rivers.
For volunteers who want to submit regular surveys and become more involved in Westcountry CSI, the Westcountry Rivers Trust can provide simple test kits. This equipment allows keen citizen scientists to measure levels of dissolved solids, turbidity (cloudiness) and nutrients. Anyone taking part in the scheme can see their data, alongside other surveys on the Westcountry Rivers Trust's interactive map.
The Trust is using the information to map water quality issues, invasive plants and wildlife sightings. This will help them to identify problems and target resources where they are needed the most.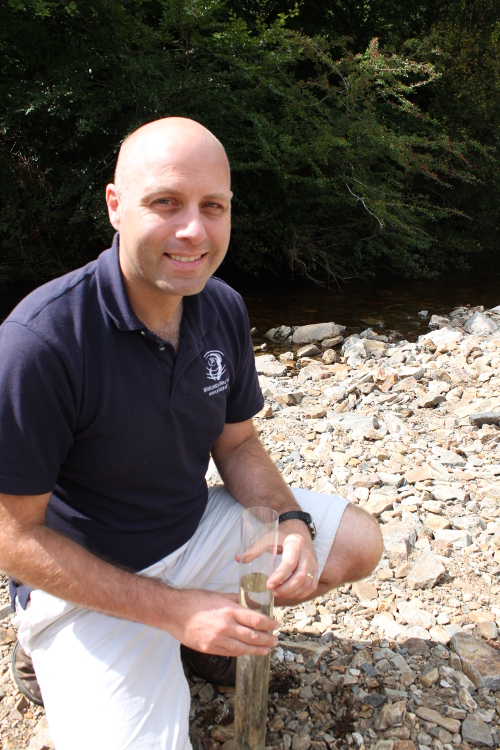 Simon Browning of the Westcountry Rivers Trust said: "Westcountry CSI is helping us to build a more detailed picture of what's going on in our rivers. We have had a brilliant response so far from people across the region. We have designed the project so that anyone can get involved, whatever their level of interest or expertise. Some people are regularly submitting detailed information while others are sending an occasional photograph. Most of us, even people living in towns and cities, have a river, stream or pond very near to our homes. Just spending a few minutes jotting down observations will provide us with really useful information to help us protect our rivers.
"Westcountry Rivers Trust covers a huge number of rivers and streams from the Tregeseal River near St Just in the west to the Frome and Piddle in West Dorset. Public support is vital to help us keep a closer eye on all these invaluable waterways. The response to the project shows how much people care about their local environment."