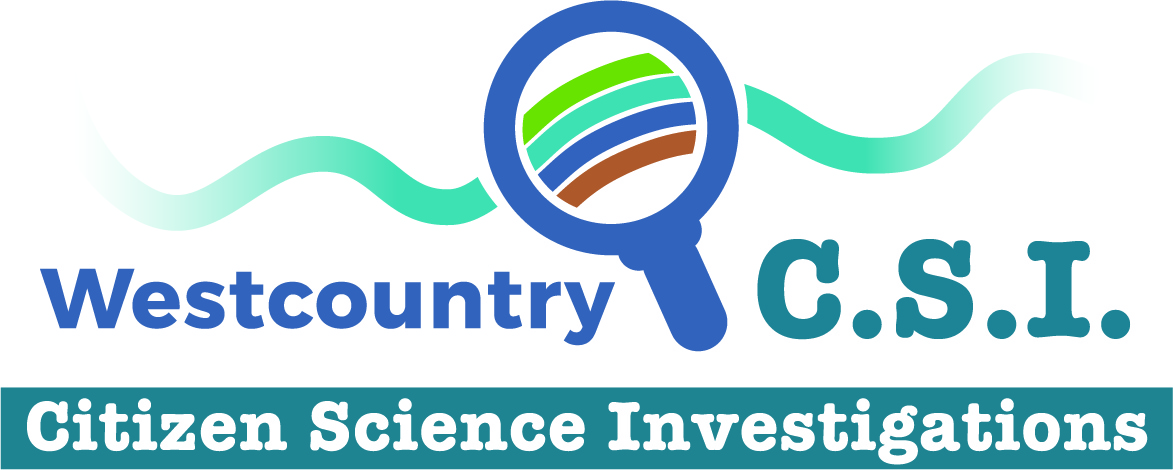 Hello. I'm Lydia and I coordinate our CSI.
If you sign-up to our newsletter – just click on the button lower down – you can keep up-to-date and you won't miss out.
You can also see our Cartographer How To video below to help you add your survey findings to our database.
Happy River Keeping.
When you support our work as a Westcountry CSI River Keeper, you will be helping us look after our region's rivers, their habitats and wildlife, and our water resource.
You can monitor your river for a variety of reasons such as problem plants to pollution.
Our #CSIPlasticTracker element focuses on litter and plastics, helping us to plan future river clean-up events.
The rivers and streams running across the South West are important as a resource for human activity as well as providing habitat for a variety of wildlife.
But constant pressure from people on these waterways can cause negative consequences on the rivers' ecosystems. This in turn creates unnecessary expense when turning the water from them into clean drinking water.
By engaging, and sharing our knowledge, with communities in the Westcountry, we aim to build our network of Westcountry CSI River Keepers, developing credible and competent custodians of the watercourses.
Collecting regular water quality samples not only produces good data, which we can use to identify areas of concern, but also enables the citizen scientist to get to know their river, helping to identify positive and negative changes and influencing action where needed.
Our CSI The kit is simple to use, and no experience is necessary – get in touch to find out how you can be a Westcountry CSI River Keeper.
"CSI gives people buy in to their local countryside, habitats, and species and I learn more about the chemical composition of "my" water bodies."
"It's important to monitor our rivers; they are such a vital habitat but vulnerable to pollution. I learn from taking part and feel I'm making a difference while seeing things I might otherwise miss."
Our aims are:
To educate and engage people with the water environment.
To produce data that can be used to target work and identify degrading water bodies.
To spot pollution events which can be dealt with as quickly as possible.
To create a network of catchment communities that are invested in their local environment
If you would like to get involved as a citizen scientist with the Westcountry Rivers Trust, please email [email protected].
You can download the forms below for further information on what is involved:
If you are a group, or know of others who would be interested, we are happy to run half-day training courses.
When you first sign up, you'll be added to our online survey system, Cartographer.
We ask you to fill in the observational measurements of the survey, allowing you to scope out good sampling spots and to discover whether you are happy with sampling regularly.
We can then send you a water quality kit which consists of simple instruments to measure turbidity, phosphate, dissolved solids and temperature.
Watch our video below to learn more.
There is flexibility over where and when you do your surveys, although the more data the better.
Any questions, please email [email protected].
Take a peek at CSI in action.
Watch our handy how to guide to Cartographer
Need some help getting started?
Check out  our resources below…
Or you can ask a question anytime by emailing [email protected]
Why Sample Rivers?
Rivers naturally contain minerals, metals and nutrients. However, human activities have led to increases of chemicals beyond those which occur naturally. This has a knock-on effect on the ecology of the river system, affecting life cycles of invertebrates, fish and mammals.
Sampling provides up-to-date data which can be compared to previous results to show how the state of a watercourse is changing over time.
Without it, we have nothing to compare a sample with and we tend to shift the baseline to what we see at the time. With decreasing frequency of statutory sampling, it is becoming more important to have educated citizens with eyes and ears on the ground who know their local rivers well.
Even when you are seeing good results every time it is important to keep collecting the data as it all contributes to understanding causes and effects. Visiting your river regularly will ensure you flag up quality decreases early, allowing intervention which may solve the problem before it gets too bad.
Being a citizen scientist out in the environment is not only beneficial for collecting data but also has been shown to give your health and wellbeing a boost.
Why not join the growing community of Westcountry Rivers Trust CSI River Keepers and gain benefits for you and your waterway – it'll be fun and informative and you'll be helping nature too.