Environmental experts, politicians and representatives from the agricultural sector have gathered to discuss how the UK can better manage its soils for the benefit of people and the environment. The conference, Creating resilient catchments: Better Soil Management, was organised by Westcountry Rivers Trust (WRT) and brought together key bodies and individuals to understand the drivers and interests in soil management, paving the way for future collaboration.
Held on 22nd June at Roadford Lake in Devon, the event was the first of its kind, bringing people together to share land management practices and discuss how the UK can change its approach to looking after its soils. The degradation of soils is often caused by intensive agriculture and is known to be a major trigger for flooding and pollution.
Dr Laurence Couldrick, WRT CEO said: "The way we are managing our soils is unsustainable. Soil degradation is behind many of the flooding and pollution incidents we regularly see.  It takes hundreds of years to generate a couple of centimetres of soil, so we are degrading it faster than it can be renewed."
"This event brought together interested parties from the worlds of politics, agriculture and the environment to share views and practices. The good news is that there is clearly an appetite for change from across these groups but that can only be achieved if we work together. Here at WRT, we are committed to collaborating with these groups to deliver action and help us turn around the way we manage our soils.
The day covered topics from the state of Westcountry soils, to what farmers can do to help. It included sessions examining the barriers and drivers to change, including regulations and incentive payments.
Neil Parish, MP for Tiverton and Chair of the EFRA Select spoke at the event. He said: "Being a farmer as well as a politician I've been interested in this issue ever since my young farming days. The event has really given me something to think about. We can manage our soils in a better way to produce very good food and ensure there's not so much run off into our rivers. Together we can make this work."
Dr Richard Smith of the Environment Agency spoke at the event. He said: "Soils are complicated and variable, even across the same farm. That means what works in one place doesn't necessarily work in another. A one-size-fits-all approach doesn't work."
"The UK has invested heavily in solving water problems over the last 30 years but we still have progress to make in soil management, especially recognising the impact of poor soil management on the environment. The increase in flooding and pollution caused by poor land management means it has to be a priority."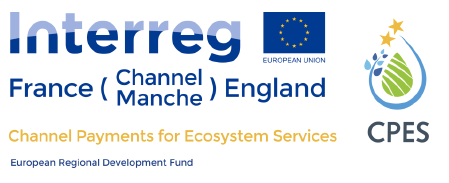 View the agenda & Presentations below
Throughout the day, participants were encouraged to tweet their views using #ActOnSoils , Scroll down for a selection from the day