CPES
Channel Payments for Ecosystem Services
The EU Partnership project Channel Payments for Ecosystem Services (CPES) brings together organisations on both sides of the English Channel, with the ambition to influence and improve water quality entering it from both coastal regions through the development and trialling of new financial instruments.
Originally running from 2017-2020, it has been granted an extension period, allowing us to deliver until April 2022, with final closure in the summer of 2022.
Read our 2020 CPES Review
JAN 2021 CPES Newsletter
2020 saw considerable activity in both pilot catchments for Westcountry Rivers Trust (WRT) in the UK, which are progressing discussions with landowners around the provision of PES as sellers – and with interested parties as potential buyers of services, including the private sector.
In the Lyd catchment, WRT concluded the NatureBid online auction leading to contracts with 23 farmers or landowners for intervention works that supported improvements or protection of water quality, but also water retention, soil health and infiltration, biodiversity, and Carbon sequestration. This fund of £95,000 was made available via a group of private sector contacts working with WRT via the Tamar Water Stewardship Business Board https://wrt.org.uk/tamar-water-stewardship-business-board/ to protect and bolster the resilience of the catchment which supports their supply chains.  The majority of contracted NatureBid works have now been completed (Fig. 1), with a full evaluation of the level of investment to be assessed against the initial support fund in 2021.
The Business Board have continued regular meetings and developed a number of individual satellite activities with WRT, including further Carbon offset woodland planting donations (16,000 in 2020 + 7,000 in 2021), direct one-to-one 'Farm Health Checks' providing tailored advice for best practice in economic and environmental provision, mapping and evaluating supply chains in a catchment, and how to approach collaboratively to maximise opportunities – especially with a changing Agricultural Policy agenda.
The Board has worked with WRT to produce a regular blog communication, interviewing members to clarify how water protection and catchment delivery is important to their business operations; this is communicated internally direct to their primary producers, within their business operation and externally to wider audiences, including the public.
Several companies have also held separate discussions with WRT with a view to understand potential opportunities for their own operations from producers to consumers. As one of the Courtauld 2025 Water Ambition pilots, WRT feeds back to and attends the national steering group which includes representatives from numerous retailers, including all the major UK supermarkets.
On the Gara catchment, WRT secured a second round of funding working in partnership with DEFRA family (Environment Agency & Natural England / Catchment Sensitive Farming) via WEIF (Water Environment Improvement Fund), to target improvements in water quality and/or protection of water-dependant designated sites.
To date these two rounds have amounted to £25,000 which are offered out for on-farm interventions for water quality and biodiversity improvements – and was increased from original levels due to demand and evidenced wider benefits from outcomes. This relatively small catchment (32 km²) demonstrated good levels of interest, having engaged all the key landowners, with round 1 of WEIF more than matched at 133% of farmers own investment. Round 2 is contracted for delivery by Spring 2021.
In addition to the main intervention contracts, WRT has included a water quality monitoring requirement of the farmers working alongside Advisors (Fig. 2).
This is an offshoot of WRTs Citizen Science activity, aimed directly at farmers; FORDS (Farmer Owned River Data) encourages them to use the simple monitoring kit provided to undertake sampling which provides greater insight for them into local watercourse conditions – and importantly, how these may change or reflect weather events or farm and field activity.
The data is uploaded to a closed group webpage so that the farmers themselves can confidently compare or track results in their group, supported by WRT Advisors. This first-hand knowledge is designed to promote greater awareness of water quality conditions, and trust in data due to their direct involvement. WRT will carry out a later analysis of results and feedback with the farmers – provisionally planned as a CPES event per catchment in April 2021 (subject to Covid-19).
In both catchments the WRT Advisors have been working closely with landowners, often remotely due to Covid-19 restrictions, to highlight opportunities and gather farm & environmental data towards evaluation of catchment conditions and outcomes.
This has included wider sampling to quantify Soil Organic Carbon (SOC) as a fundamental indication of soil and catchment health, its ability to absorb, filter and buffer strongly influences watercourse conditions as the receiving body.
WRT has been able to develop links to wider interests in this subject including academics and researchers to potentially trial alternative monitoring technology, assisted by the imminent publication of a scientific paper which documents progress on the protocol which WRT contributed to and links current sampling to evaluate potential on farms.
The focus and topical nature of the climate emergency has meant the potential for Carbon markets is extremely high with multiple interests emerging, however, WRT has been directly involved since 2015 and have practical, working experience including contributing to a potential Soil Carbon Code via a partnership. Therefore, the reality of a PES market for water quality protection may be directly achieved via linkage to that of Carbon and/or other ES provision – which perfectly reflects WRT's holistic ecosystem approach on a catchment scale and the ability to broker these services between interested buyers & sellers.
Across the pilot catchments, WRT's ambition is to produce individual farm reports which aim to capture current and potential evaluations of Natural Capital provision; hence to identify viable opportunities for PES as part of the farm business.
The development of this data capture and reporting template has been established, but farm visits and detailed data collection impacted by Covid-19 restrictions. Currently a scaled back report is being utilised to reflect activity with an ambition to expand to full versions as and when possible subject to Covid-19 or CPES extension in 2021.
Furthermore, the full suite of interventions carried out in each pilot area will be evaluated in 2021 to quantify full levels of investment against initial support provided alongside the Natural Capital assessment from the plans – designed to assess at both farm and catchment scale. Via the Courtauld 2025 group of Companies, WRT will also be evaluating interventions using the Replenish tool (developed to assess volume of water returned to a catchment following use by business abstraction and in operations – since redesigned to also assess for water quality).
Woodland Planting Offer - Now Closed (Feb 2021)
We have native broadleaved woodland whips available now for planting this season. We seek interested landowners in our focus areas of the river Lyd and wider Tamar catchments who wish to include woodland areas or buffers as part of their approach to water quality protection.
Please contact Anthony Ellis at [email protected] or 07539 117424 by 28 Feb latest.
We seek to encourage appropriate woodland planting: 'Right Tree, Right Place' which complements the landscape, location, and scale.
This can be field boundaries and corners, river corridors, steep ground – not necessarily large blocks. The overall objective is to incorporate woodland back into the landscape to help buffer and intercept any run-off to watercourses and increase infiltration while boosting habitat provision and Carbon sequestration.
We can provide woodland whips, stakes, and tree guards free of charge under a simple contract agreement.
This work has been made possible as part of the CPES (Channel Payments for Ecosystem Services) project in collaboration with the Tamar Water Stewardship Business Board.
Fourteen partners are working towards a common goal: to improve water quality of lakes, rivers and ground waters, by implementing sustainable Payments for Ecosystem Services (PES) schemes in six case-study catchments in Southern England and Northern France. The emphasis of the schemes will be to encourage farmers to adopt practices that are more sympathetic to catchment water quality.
Launched in November 2017, CPES is managed within the Interreg VA France (Channel) England programme. It has a €4 million budget, co-financed by the European Regional Development Fund (€2.8 million).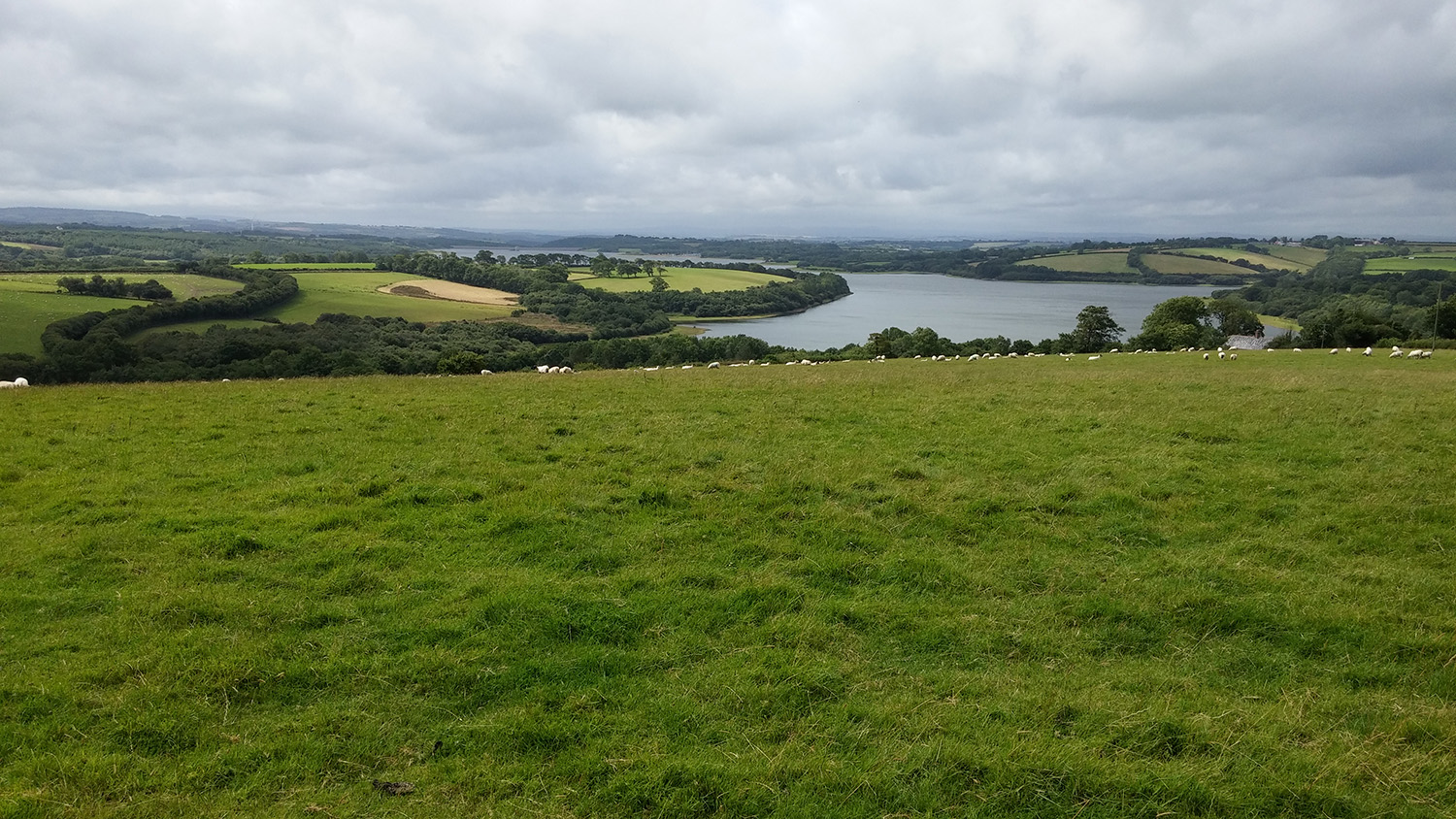 We have been working on different approaches in each of our catchment pilots, collectively sharing knowledge between the wider partnership. Our findings will represent a large case study to inform the understanding of alternative means of investment for practical and effective measures which support water quality and wider environmental benefits.
On the River Lyd, we have been working with a group of companies via the Tamar Water Stewardship Business Board with direct and indirect links to the catchment through their operations and supply chains.
In a collaboration to reduce the impacts on water quality or supply and contribute to a more resilient catchment in the long term, the Board is working towards key objectives such as best practice in soil and nutrient management through supporting their farm producers.
The Tamar Water Stewardship Business Board is now officially recognised as one of just four case studies in the UK, as part of the Courtauld Commitment 2025 Water Ambition where the Food and Drink sector have pledged to reduce their environmental footprint – waste, water and Carbon. Visit wrap.org.uk for full details.
In December 2019 / January 2020, we ran an online auction which offered grant funding to landowners in this area. This invited them to bid an offered price against options they were willing to undertake such as watercourse fencing, buffer strips or soil decompaction. It also offered habitat enhancement through woodland planting or the creation of new ponds or wetlands.
The funding behind the auction was obtained via the Business Board to invest back into the catchment for direct improvements which will benefit those farm businesses and our wider catchment health.
As the NatureBid auction was developed with the Environment Agency and Sylva Foundation, the outcomes were directly fed back to Defra as an Environmental Land Management Scheme (ELMS) Test and Trial, which also contributed to the fund itself.
With strong bidding interest outstripping available funds, two clear messages were that farmers are interested in implementing measures for environmental protection if they support the farm business, and a clear and simple application process will also encourage greater uptake.
The works contracted via the auction are now being undertaken and the majority of the 16,000 trees supplied for woodland planting were planted before COVID-19 disrupted activity.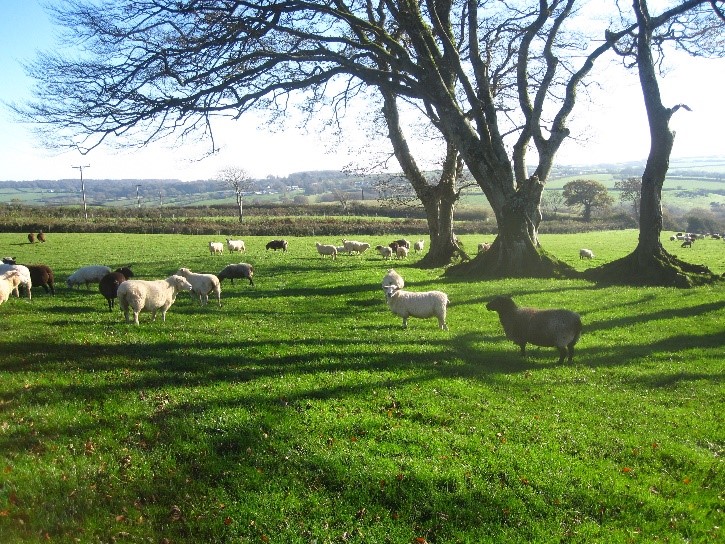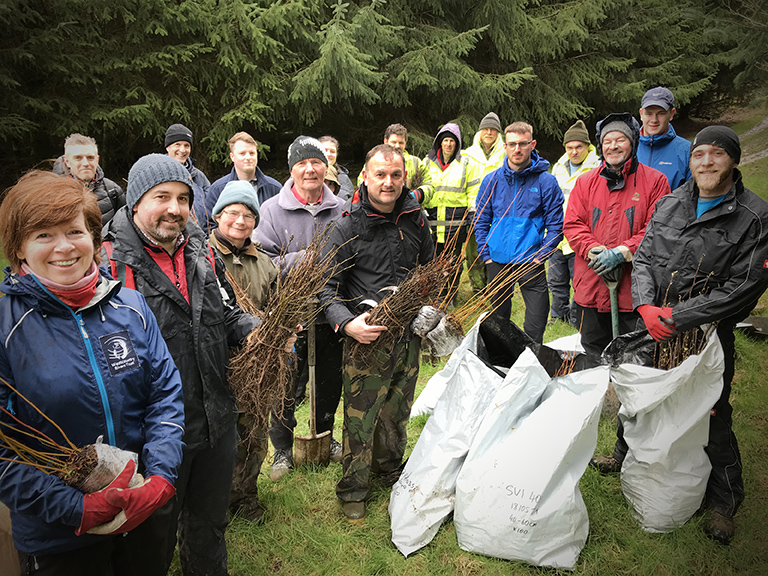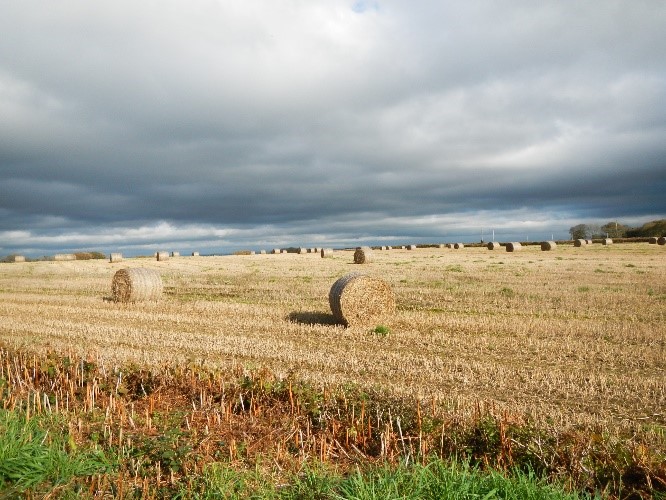 Register Your Interest for the River Gara Grant
On the Gara, which flows to the South Devon coast via Slapton Ley, we have been working with the Environment Agency and Catchment Sensitive Farming to offer a small capital grant scheme.
In 2019, following an initial introduction event with farmers, works were carried out including fencing off wet areas, and installing alternative livestock drinking troughs. These removed direct animal access to the river and hence protected the riverbanks from erosion, which revegetate over time to become stronger natural buffers – stopping or trapping nutrients or soil from reaching the watercourse, or affecting water quality downstream.
Plans are being finalised for a second round of small capital grant funding, an initial outline has been circulated to farmers to gather their interest. Click link below for details.
With the delivery extension into 2022, we will be focusing on soil management as part of catchment and farm health.
In both our case study areas, the team will be working with farmers to offer them free soil sampling which quantifies Soil Organic Carbon (SOC) levels as part of their farm advice; our objective not only to provide this information to the farmers in context of land management, but also due to interest in Carbon.
As investment potential, the Carbon market is an area that has grown even during the
CPES project lifetime. The work that we have developed in the last five to 10 years will allow us to expand our understanding and compile data not only at a farm scale but at a catchment scale.
Healthy soils have good structure which includes proportions of organic matter, this benefits uptake and storage of nutrients for plant growth and effects capacity for the infiltration of rainfall, reducing run-off as well as acting as a Carbon sink.
These properties are therefore of interest to both the farmer and potentially other parties to support investment for environmental benefits (Ecosystem Services).
We continue to work with existing contacts, following successful connections with local business through promotional work – our online CPES FUND has been established to accommodate interest from funders of all scales, from individuals
to companies.
The CPES project provides local and tangible delivery which variously meets a number of interests, for water quality, soil health, Carbon sequestration, biodiversity or flood mitigation. 
Up to 70% of water bodies entering the Channel are currently rated as less than 'Good' Ecological Status for the EU Water Framework Directive.
The ultimate goal of the CPES project is to demonstrate that PES is a cost effective tool for solving diffuse pollution problems.
It presents an opportunity to develop new schemes by evaluating environmental conditions and identifying groups or organisations with a vested interest which could lead to the support of targeted local actions, hence rewarding positive outcomes.
Traditionally these are often delivered by land managers as part of their usual practice without reward, but PES approaches this from a different angle. 
Using two pilot areas in the South West; one a lake system, one a coastal system – the aim is to improve water quality entering the Channel via implementation of new, commercially sustainable catchment-wide schemes.
The project also brings together similar organisations to develop their interest in PES frameworks and a resources tool, to share knowledge and best practice between partners, countries and, ultimately, more widely such as feeding into policy.
Westcountry Rivers Trust has been involved in the development and delivery of Upstream Thinking (one of the original PES schemes) since its inception, whereby the water company South West Water is the buyer investing in drinking water protection across a number of strategic supply catchments.
You can read more about the project by clicking the links below:
https://www.cpes-interreg.eu/en/news-wall/exeter-a-fruitful-meeting-for-the-cpes-partners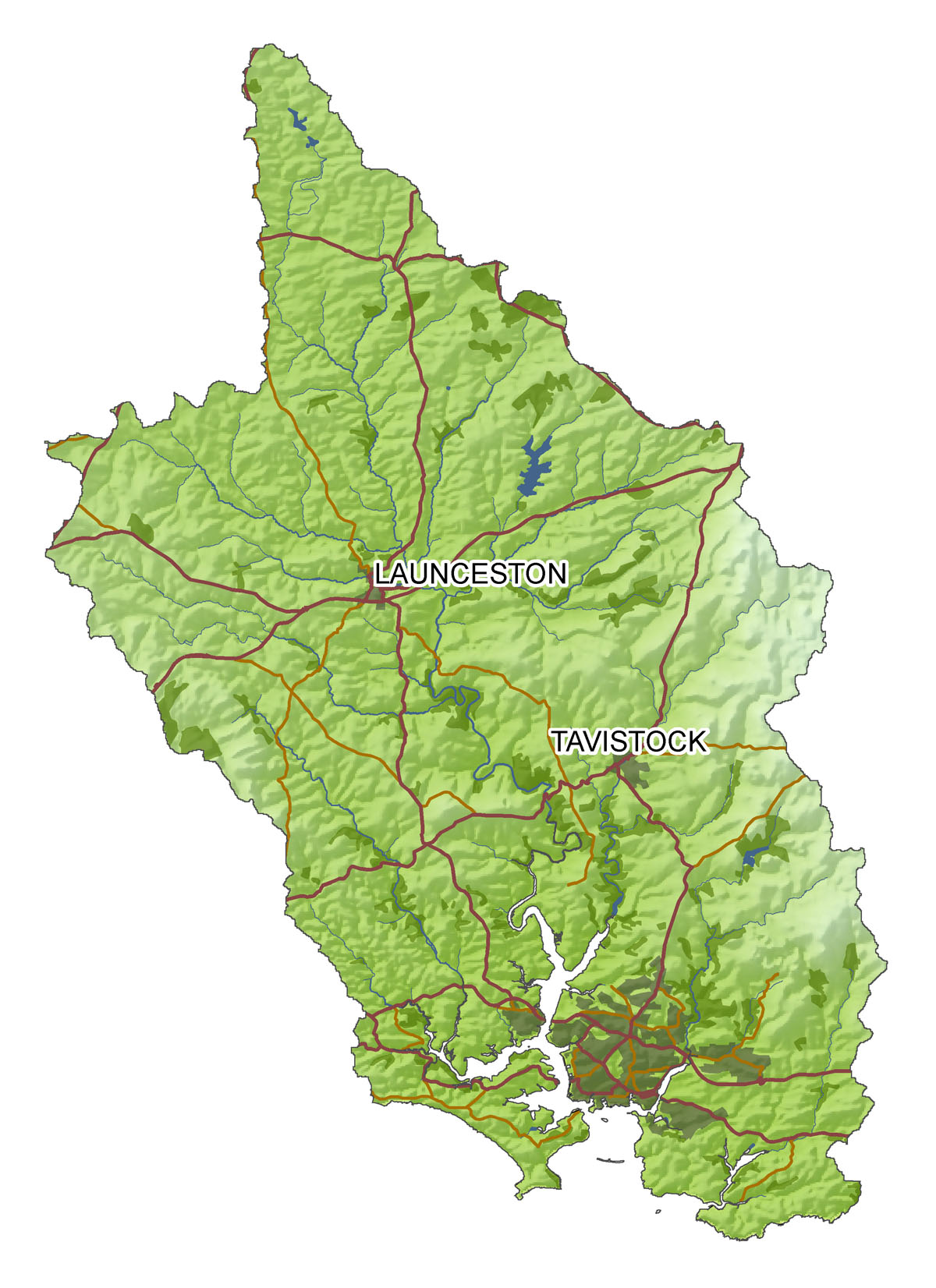 Our two pilot areas were the Salcombe-Kingsbridge estuary, South Devon, and Roadford Lake, near Launceston in Cornwall. We continue building on our existing knowledge of the catchments, creating new contacts and linking the project with other emerging activity such as Water Stewardship and private sector collaborations. Led by the University of Chichester, other UK partner organisations include Portsmouth Water, Southern Water, the Environment Agency and South Downs National Park Authority.
Find out more at: https://www.cpes-interreg.eu/en/cpes-project/our-pilot-sites/lake-roadford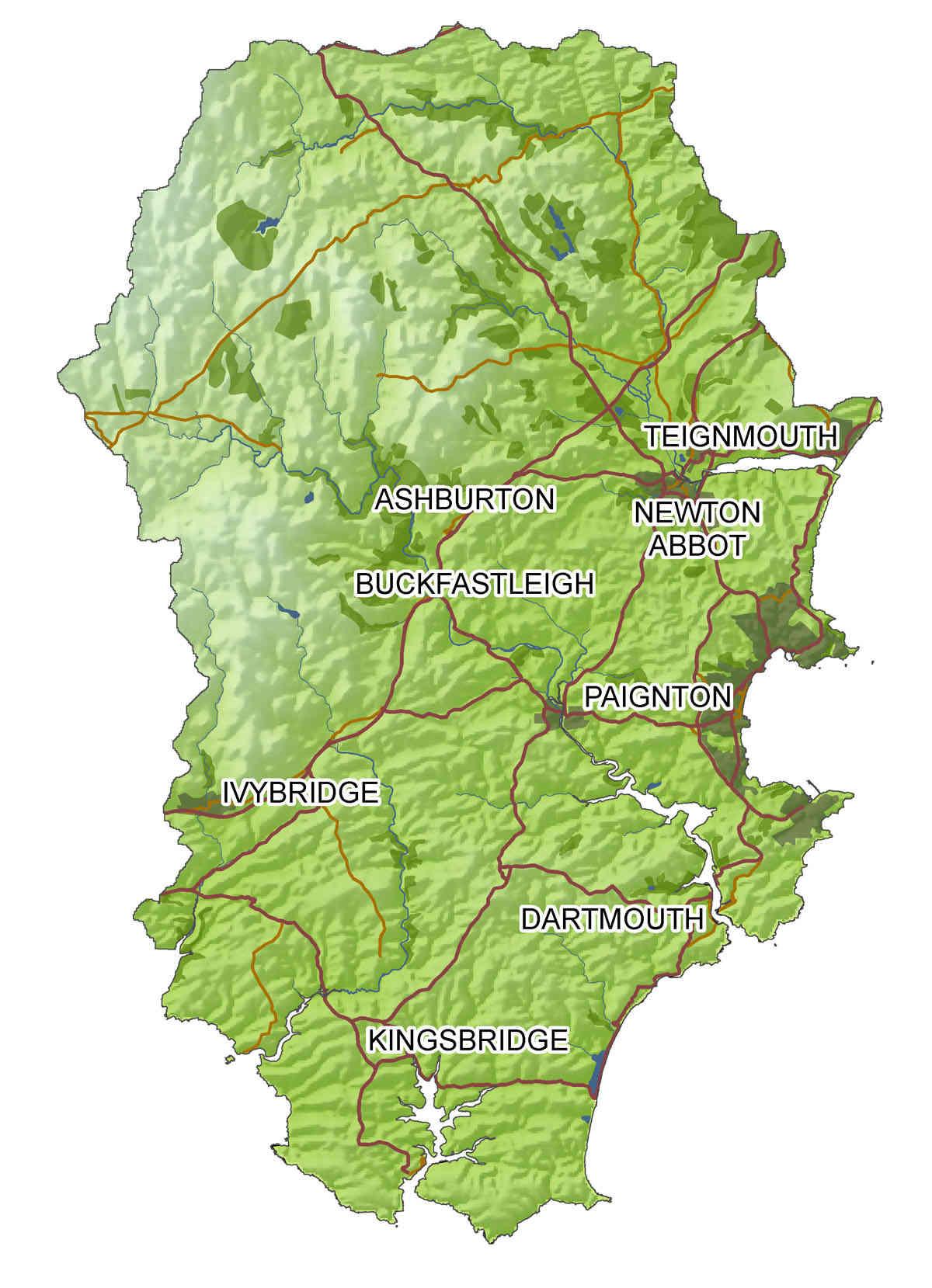 Other Land Management Activities