We want people to discover how they can implement climate-friendly practices in their gardens and allotments.
Our workshops in Cornwall will introduce some of the science linking soil health with climate change, and provide guidance on practical actions to minimise carbon footprint while simultaneously boosting beautiful productive spaces.
We will encourage attendees to become Soil Superheroes
and share their skills with others on their allotment or street. In this way, we hope the knowledge will spread like a mycorrhizal network across the region, building connections and increasing resilience.
By stimulating the conversation between food producers and the public on soil carbon through the project's findings, we aim to promote climate friendly growing throughout the wider South West.
The whole Farm Net Zero collective hopes this will bolster positive messages about the contribution that farming can make to increase resilience to climate change, including on the project's monitor farms.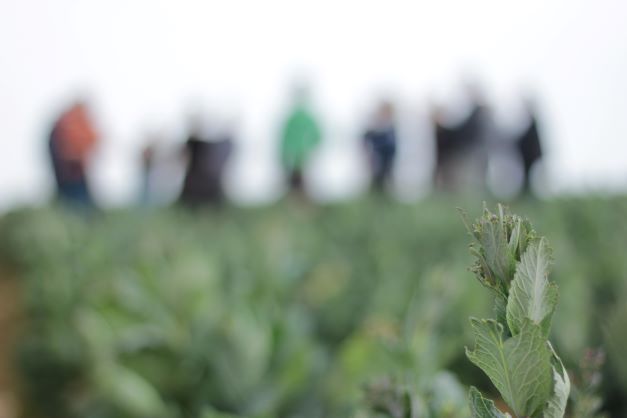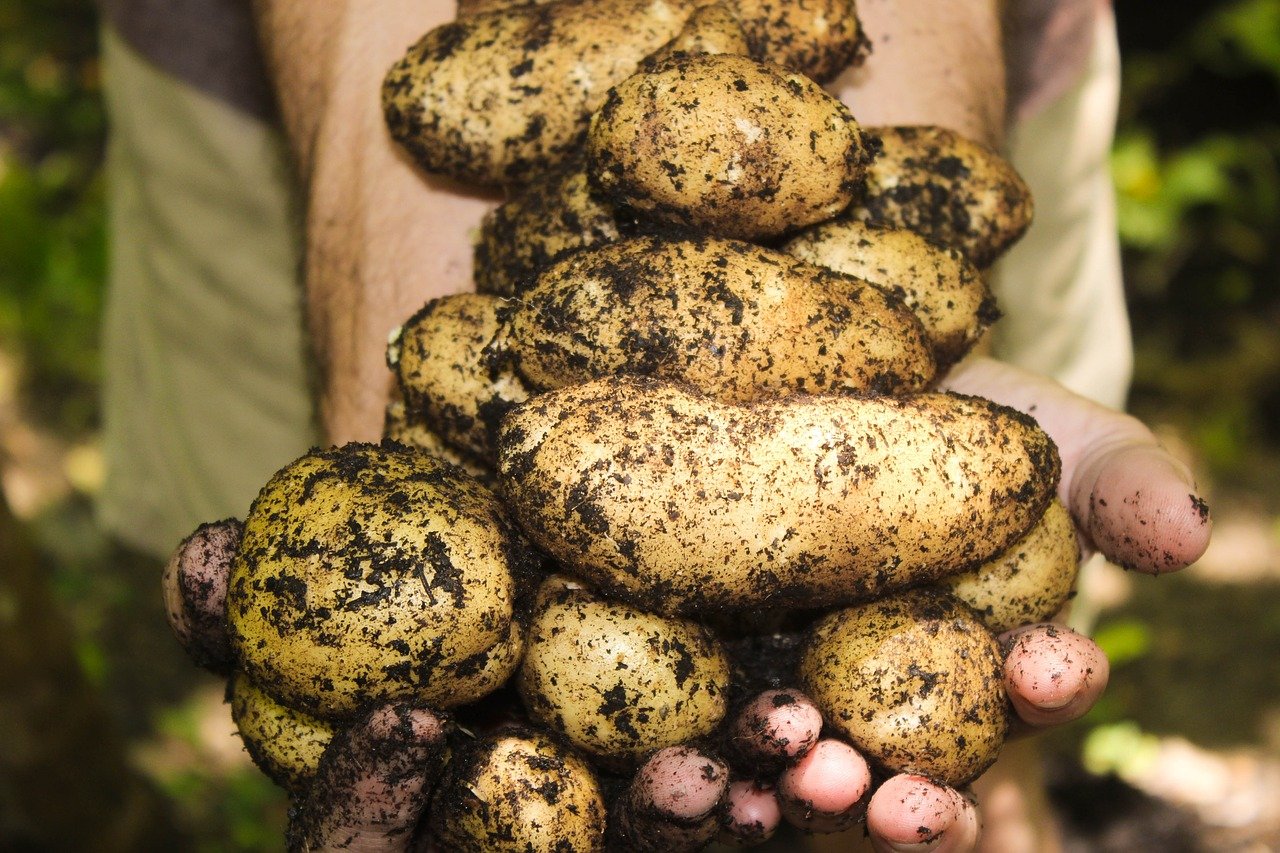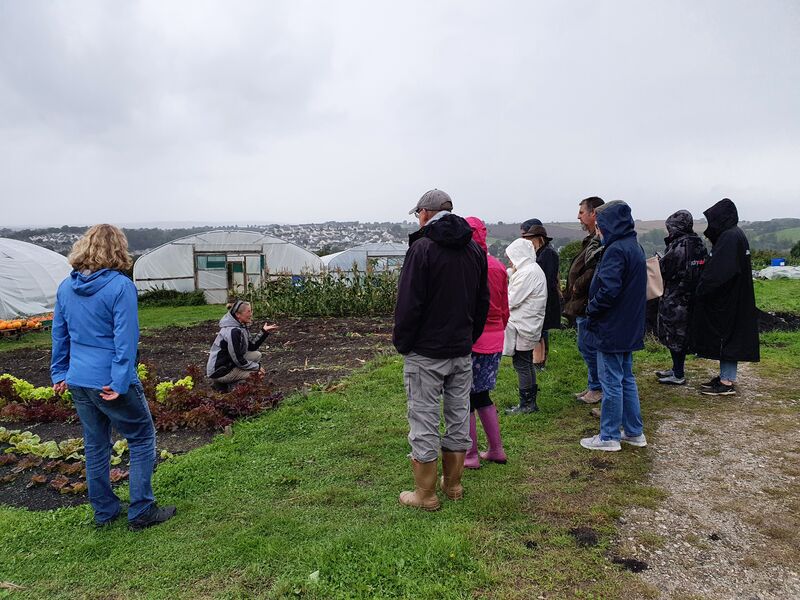 In collaboration with local community gardens and allotments across Cornwall, we will be bringing you a series of climate-friendly gardening workshops over the course of the project.
These workshops will be informative and practical sessions, aimed at sharing gardening techniques which not only have benefits for the environment, but also the productivity of your patch.
They will use lessons learnt from the farmers taking part in the
Farm Net Zero project.
Read about our latest workshops - Autumn 2022
We delivered four workshops last autumn for attendees to discover more about soil health, no dig, biodiverse lawns, composting and green manures.
These were a great success, and our Natural Capital Advisor Zoë Smith said: "People enjoyed sharing tips and tricks with the professional growers and each other, with everyone feeling they had learned something new.
"Several told us they are taking this back to their allotment sites too to spread the word about the benefits of knowing your soil and how to manage your plot to minimise environmental impacts."
They have been a great way to connect farmers with communities and to share their knowledge of large-scale greenhouse gas reduction techniques with small scale growers.
Zoë added: "These have been very interesting workshops that have brought a new dimension to the Farm Net Zero project."
We expect for our upcoming workshops this year to be just as well-received.
Latest News from the Westcountry Rivers Trust project team - April 2022
In the past four months, soil sampling with our four monitor farms has been carried out and they are in the final process of completing their carbon calculator audits.
All the farmers are interested in seeing where their farms can improve but also what they are doing well in terms of carbon capture/ reducing emissions. 
This year our monitor farms are expecting to use between 30% -50% less fertiliser due to the astronomical price increases. 
This will reduce carbon emission across all farms significantly, but our monitor farms are still striving to reduce their carbon footprint further. To do so, they are attending information events and incorporating practices into their businesses such as better use of farmyard manure and slurry, increasing sward diversity, cover cropping, and companion cropping. 
Interest from farmers to continue to engage with us through the project is increasing. With the citizen science part of FNZ we are engaging with the broader community, especially gardeners and allotment holders.
We aim to inspire them to make changes in their horticultural habits towards net zero and encourage practices to improve soil health.  Several local groups are very engaged. 
There is also interest from outside the area that FNZ covers which is encouraging, showing that the wider public is interested in the FNZ project and how to reduce their carbon footprint.  Keep a look out for our upcoming small farm and citizen science events.
Farm Net Zero is introducing big changes in farming practice to reduce climate change impacts in pilot areas of Cornwall.
The farmers involved want to share their growing knowledge with the wider community too as actions that work on farms can be replicated at a smaller scale in gardens, allotments and green spaces.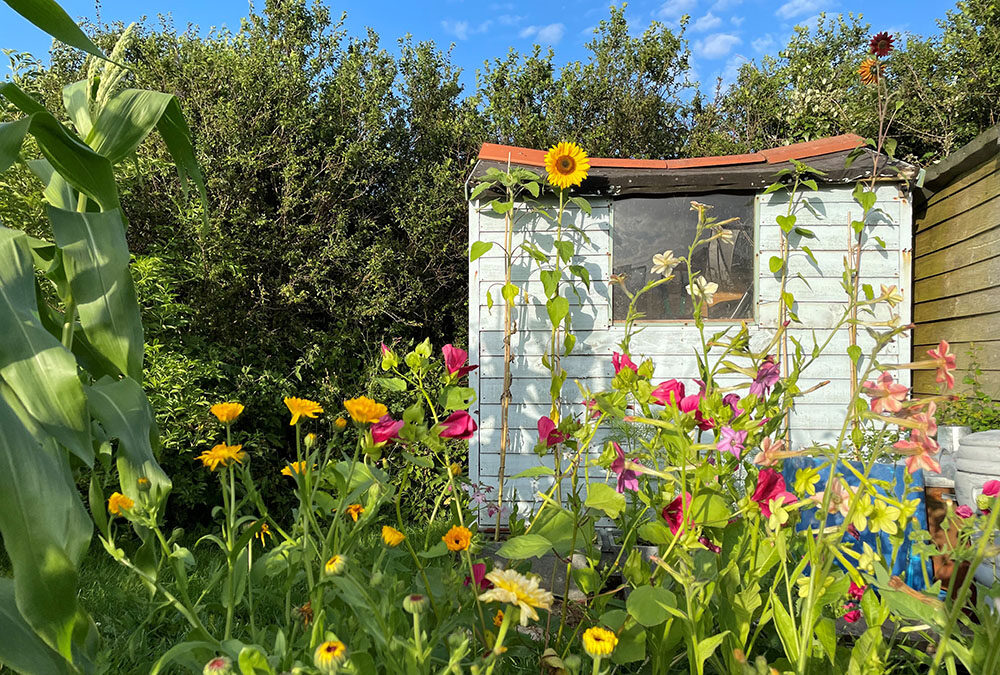 According to the Office for National Statistics, gardens cover more than one million acres in England, making them a significant area that can contribute to carbon sequestration (storage).
We need to store carbon dioxide gas, created through our use of fossil fuel for example, as this helps to reduce warming in the atmosphere and limit the effects of climate change.
But some gardening activities can contribute to greenhouse gas emissions.
Farm Net Zero is sharing the challenge with gardeners and allotment holders to lock up more carbon than is released.
Hear from the demonstrator farms supporting the Farm Net Zero project in Cornwall.

Managed by Cornwall College and funded by the National Lottery Community Fund from January 2021 for five years, we are collaborating with Cornwall's farming community, Duchy College Rural Business School, Farm Carbon Toolkit, Innovative Farmers, Innovation for Agriculture and Just Farmers.