The St Austell Bay Resilient Regeneration (StARR) project aims to reduce flood risk to communities living and working in the St Austell Bay area, particularly in Par and St. Blazey. St Austell Resilient Regeneration is part-funded by the European Regional Development Fund.
Work will focus on the the whole of the Par River Catchment and will be delivered in partnership between Cornwall County Council, The Environment Agency, Westcountry Rivers Trust, South West Water, the University of Exeter and Cornwall Development Company.
Westcountry Rivers Trust's role within the project is to work with local communities in the upper catchment to develop and deliver Natural Flood Management solutions.
The project is receiving up to £7.8m of funding from the England European Regional Development Fund (ERDF) as part of the European Structural and Investment Funds Growth Programme 2014-2020.  Additional funding is being provided by a variety of sources including DEFRA Growth funds, Flood Defence Grant in Aid, South West Water and Cornwall Council.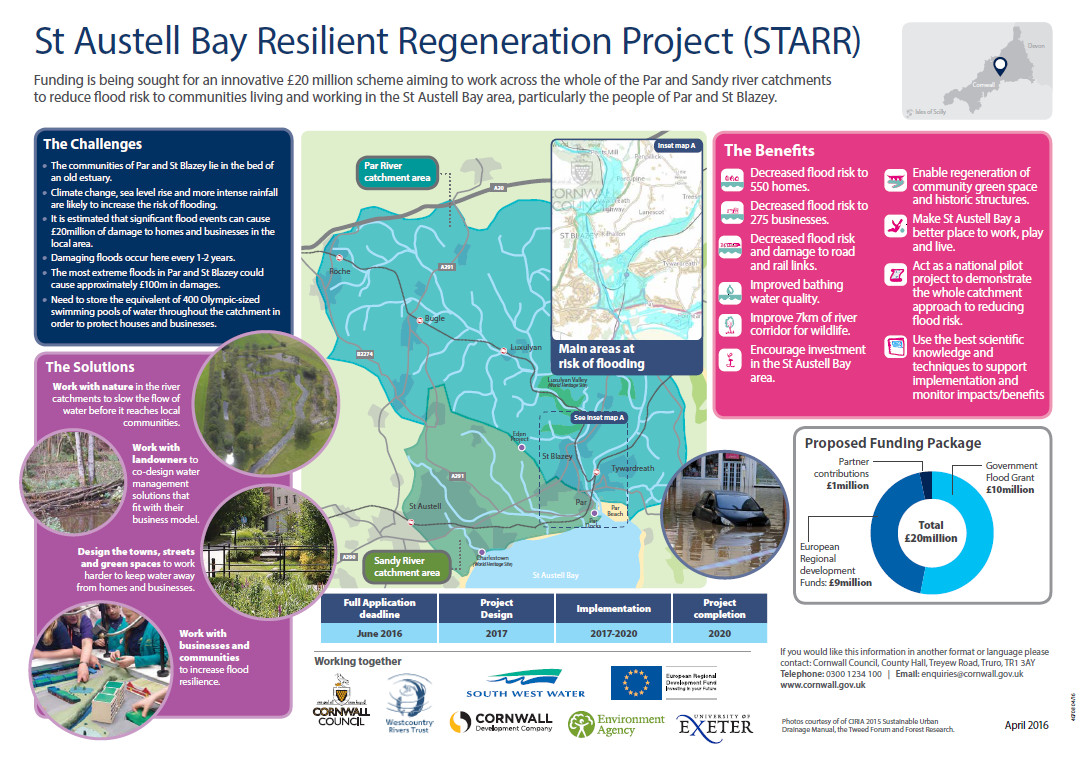 If you are a farmer/landowner in the Par catchment, find out more about how this project could benefit you through natural flood management solutions and soils advice by emailing our StARR project officer, Matt Healey.
Other Land Management Activities