The collaborative efforts between our partners South West Water, Cornwall Wildlife Trust, Devon Wildlife Trust and Exmoor National Park Authority in UST1 and 2 successfully found ways to reduce and mitigate some of the pressures impacting on water quality at source. This included interventions such as farmyard and farmed land improvements.
During this next round of UST, we will continue to work in partnership with landowners across six strategically important drinking water supply river catchments in the Westcountry: the Fowey, Tamar, Exe, Dart, Roadford and Otter catchments.
UST3 will focus on positive water quality and biodiversity outcomes via investment in the natural capital stock of the catchments.
This commitment will also contribute to protection against wider environmental impacts (e.g. climate change, agricultural intensification, and deteriorating raw water) on SWW drinking and wastewater assets, supply network and customer bills.
Natural capital
This is the parts of our natural surroundings such as air, minerals, woods, rivers and soil which provide us with services and goods i.e. building materials, drinking water, and food. These benefits are known as ecosystem services or nature's contribution to people.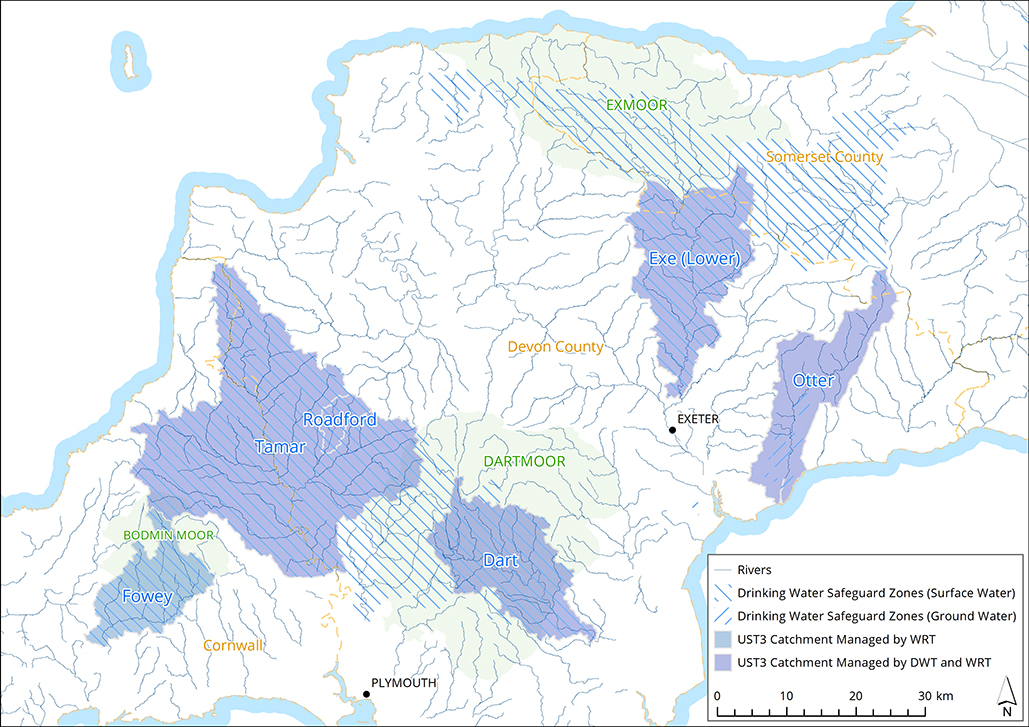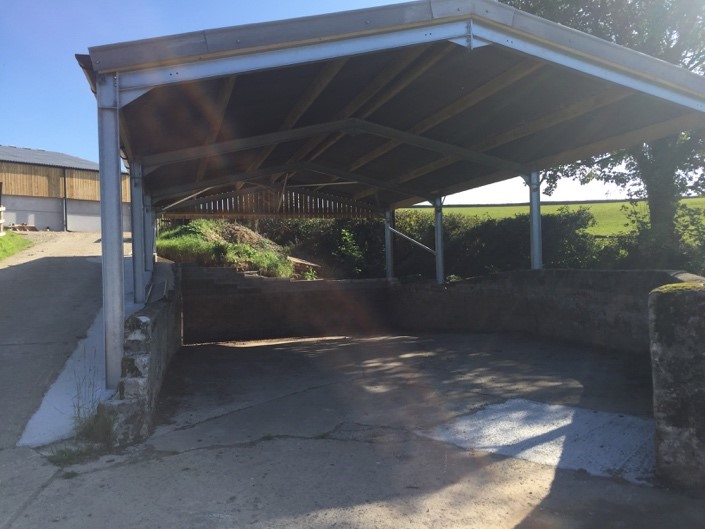 We have worked with hundreds of farmers in target catchments and delivered multiple interventions to improve water quality and biodiversity. These have ranged from the provision of manure storage (see above) to the protection and restoration of important wetland areas and riparian habitats.
Tailored advice and recommendations have also led to the improved management on farm resources and natural capital items such as soils, water and biodiversity.
A pesticide amnesty scheme has been delivered as part of the project along with raising awareness among the agricultural community of the significant risk pesticides pose to raw drinking water. 
This included taking farmers in target catchments to water treatment works to discuss the treatment process.
The pesticide amnesty disposed of more than five tonnes of products, completely removing them from the environment, at no cost to the farmer.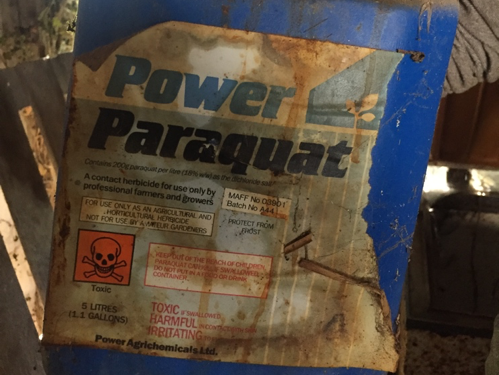 Due to the Covid-19 government guidelines, our farm advisors are not currently conducting face-to-face visits but we are busy planning our delivery and actively welcome your interest.
This is under regular review and we advise that you visit our Covid-19 Working Practices page for updates.
For essential/immediate visits, we will review these on a one-to-one basis taking into consideration government advice. You will be asked to confirm that you or other people on the farm have not had exposure to Coronavirus in the past 14 days.
We will follow the current government guidance and ensure that we keep social contact to a minimum on our visit – see our WRT Covid-19 Policy
In the meantime, if you are a landowner and would like to express an interest in the UST3 scheme, please email [email protected] and an advisor for your catchment will be in touch.
Further details will follow in due course, but we are keen to hear from you and we are happy to discuss UST3 potential.