Following the success of Upstream Thinking 1 (2010-2015) and Upstream Thinking 2 (2015-2020), we are continuing our work with South West Water to deliver the third phase of the Upstream Thinking (UST) initiative, running from 2020 to 2025.
The collaborative efforts between our partners South West Water, Cornwall Wildlife Trust, Devon Wildlife Trust and Exmoor National Park Authority in UST1 and 2 successfully found ways to reduce and mitigate some of the pressures impacting on water quality at source.
This included interventions such as farmyard and farmed
land improvements.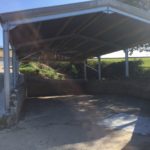 During this next round of UST, we will continue to work in partnership with landowners across six strategically important drinking water supply river catchments in the Westcountry: the Fowey, Tamar, Exe, Dart, Roadford and Otter catchments.
UST3 will focus on positive water quality and biodiversity outcomes via investment in the natural capital stock of the catchments.
This commitment will also contribute to protection against wider environmental impacts (e.g. climate change, agricultural intensification, and deteriorating raw water) on SWW drinking and wastewater assets, supply network and customer bills.
Natural capital
This is the parts of our natural surroundings such as air, minerals, woods, rivers and soil which provide us with services and goods i.e. building materials, drinking water, and food. These benefits are known as ecosystem services or nature's contribution to people.
What's on offer for landowners & farmers in UST 3 catchments?
Confidential farm advice & farm plans –

free visit from a farm advisor to offer advice on management of nutrients, soil, pesticides, yard infrastructure, watercourse management, NVZ's, and habitats.

Capital grants

– grants of up to £20,000 at an average of 50%, with the scale offered depending on the assessed need.

Revenue grants

– revenue payments under £5,000 for trials and innovations that can lead to improved water/ soil management
and quality.

Post-harvest scheme

– free advice on identifying areas on farm that could benefit from rough ploughing/cultivating fields that are going to be left bare during the winter with no post-harvest plan.

Pesticide amnesty scheme

– we can offer collection and safe disposal for old obsolete products. Please contact your local advisor to see if you are eligible for our free and confidential pesticide amnesty scheme available in our Upstream Thinking catchments. 

Countryside stewardship application support

– free on farm advice and support with applications to the Countryside Stewardship Scheme, Mid and Higher Tiers.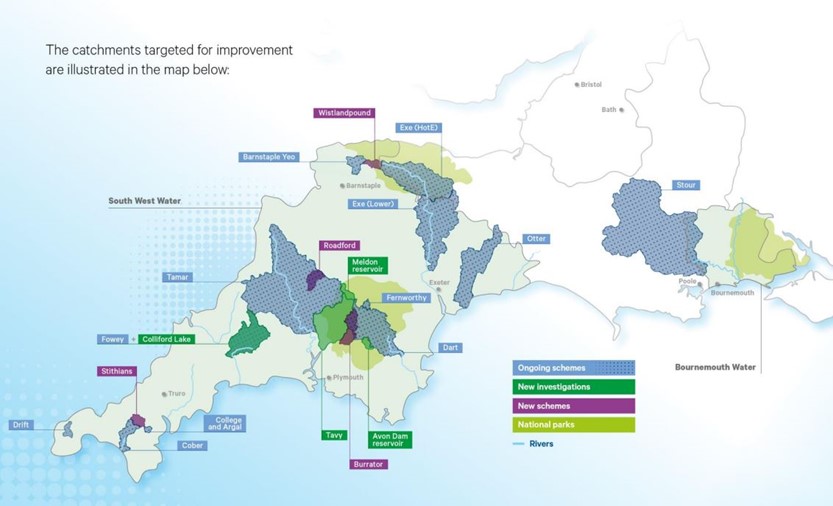 UST 3 Success Stories so far
Click below to discover how we have helped farmers and landowners previously.
Our farm advisors are currently conducting face-to-face visits and follow appropriate procedures on-farm.
If you are a landowner and would like to express an interest in the UST3 scheme, please email [email protected] and an advisor for your catchment will be in touch.