WRT fisheries scientist Scott & his team recently spent some time filming with Hugh Fearnley Whittingstall, who is passionate about eels! This included some eel chat over a pint and a log fire the night before and finished with Hugh up to his waist in mud helping with the eel capture and measurements. This will be aired in 2018 as part of a new series focusing on wildlife issues of the westcountry.
Scott, with technical assistance from Harriett Alvis, from the Bristol Avon Rivers Trust and the fantastic volunteers of Steart marshes has been setting fyke nets in varied habitats for adult eel as well as trapping elvers at pinch point to try to understand the populations and movements of eel on the site, which will help steer the water and site management to benefit the eel in the long-term.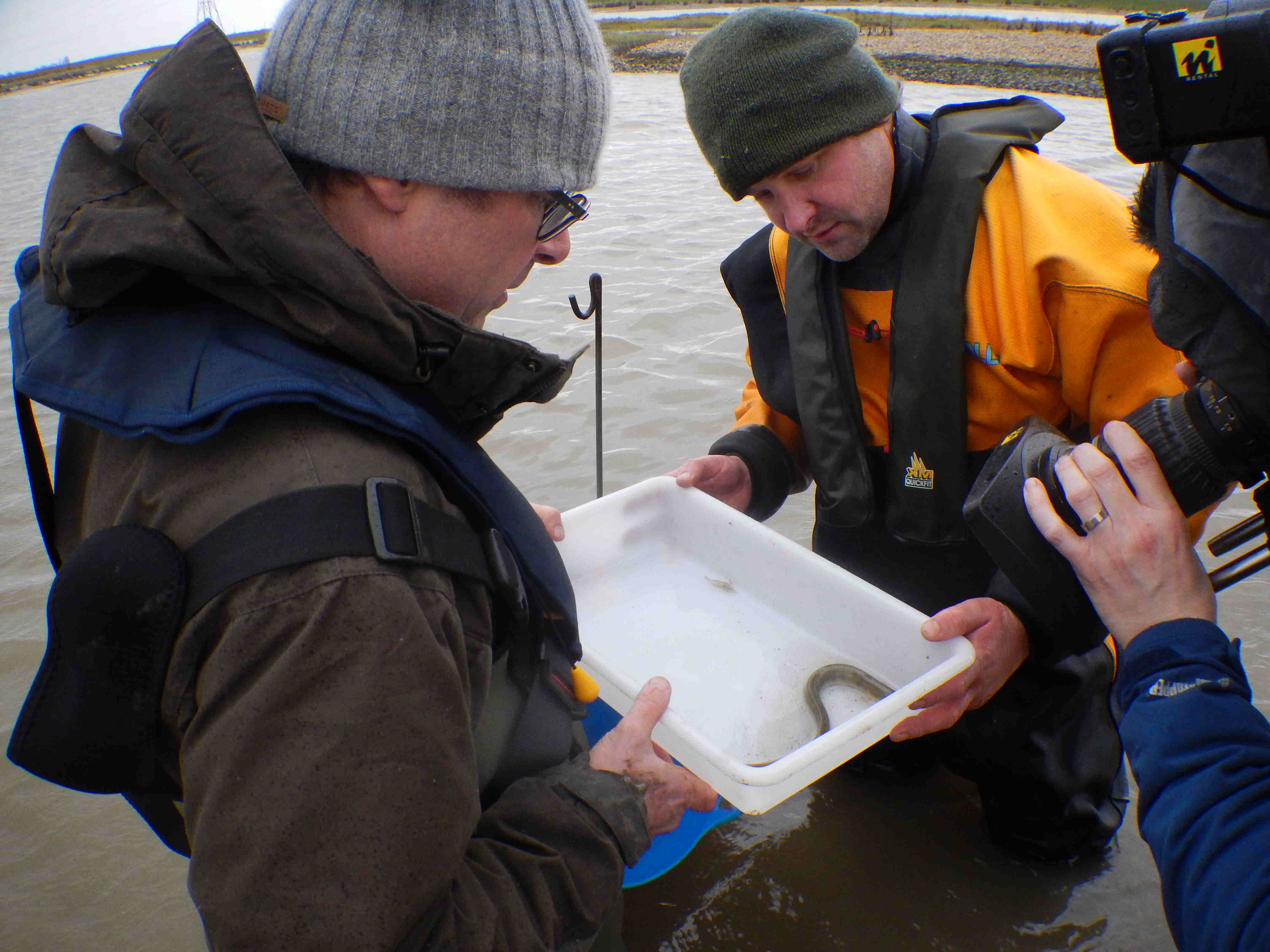 Scott said " this is probably the most exciting project I've been involved with, an opportunity to gather the first data on eels at the site, which is crucial considering fish species are mentioned in all the designated status"
The monitoring has been focused on Steart marshes nature reserve, at steart point on the mouth of the River Parrett. The site is  managed by the Wildfowl & Wetlands Trust, this site was only created in the last few years as a mitigation for loss of intertidal and coastal habitats and is developing at a high speed into a stunning saltmarsh wetland. The site is also a matrix of freshwater, brackish and intertidal waterways and home to important birds, invertebrates, mammals and of course fish!