Join our campaign to...
Reduce Flood Risk
The Westcountry has been affected by severe flooding events in the past and, with flood hazard events expected to get more extreme as the frequency of storms increases due to climate change, flood risk is something that requires serious attention. Although flooding is a widescale problem, enough small changes in the right places can make significant reductions in flood risk…
Install a water butt – Water butts are the answer to so many of life's problems… by harvesting and storing rainwater, these often-overlooked garden features can help reduce surface runoff and therefore the risk of surface flooding. On top of that, they provide a handy supply of outside water whenever you need it so you'll no longer have to rely on a water-hungry hosepipe for your watering.
Go for grass! – When you're toying with grand plans for patioed gardens and tarmacked driveways, remember there are more permeable options on the cards. By favouring grass or permeable paving, you can still allow water to infiltrate into the ground, rather than rushing straight into the river. Vegetation can also filter and trap sediments, which means you can contribute to improving the water quality too.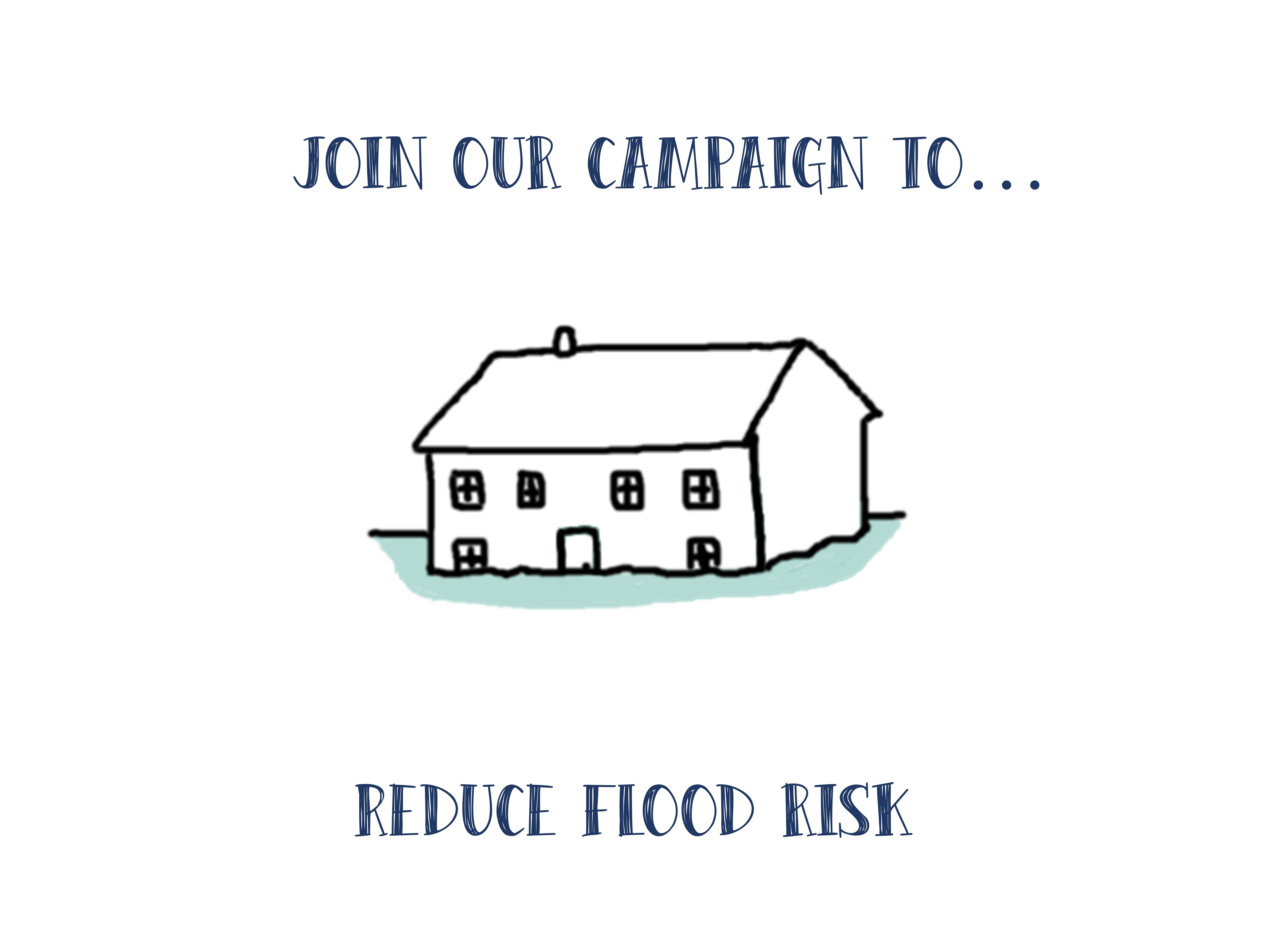 Plant trees – You can admire them, climb them, spend a summer's day reading a book under them… but, on top of all that, trees are great at intercepting rainfall, slowing the rate at which water reaches the ground, helping water to infiltrate AND reducing runoff through evaporation and root uptake.
Create a rain garden – 'Rain gardens' are a type of green infrastructure that is made up of plants that are fed by the rain runoff from roofs etc. They can vary in size but setting aside a small area in your garden is ideal. Set in a small depression, rain gardens aid infiltration by slowing the water down and increasing soil permeability, as well as taking up the water themselves.
"Join our campaign to… restore Westcountry Rivers"