Take action for water, nature and for where you live as a Plymouth River Keeper.
Whether you want to find out how to help your local environment or are already a committed environmentalist, you are invited to join us as a Plymouth River Keeper. 
Keep the streams at the bottom of your gardens and ends of your roads flourishing – for wildlife, for you, for others, and 
for always.
We are initially working in North West Plymouth.
Our first step in collaborating with you is to discover your thoughts and ideas about your connection to water in the areas of Ernesettle, Tamerton Foliot, Southway, Whitleigh, Widewell, Honicknowle, Derriford West and Crownhill, and Manadon and Widey.
Connecting with place…
The initial focus for Plymouth River Keepers is the restoration and improvement of three specific streams, one of which
doesn't seem to have a name – unless you can tell us? Or maybe we can work together to name it…
You can see some of the problems that need to be addressed in various locations in the photo gallery below.
River clean-ups and citizen science water monitoring are some of the ways Plymouth River Keepers could prevent pollution incidents and problems like these.    
Throughout the project, we aim to implement positive habitat improvement works, such as removing non-native invasive plant species and removing barriers to fish passage.
As a Plymouth River Keeper, you will be making decisions to prioritise future actions such as these, and there may even be opportunities for you to get involved with some of the practical aspects.
You'll be part of deciding what we can achieve, together.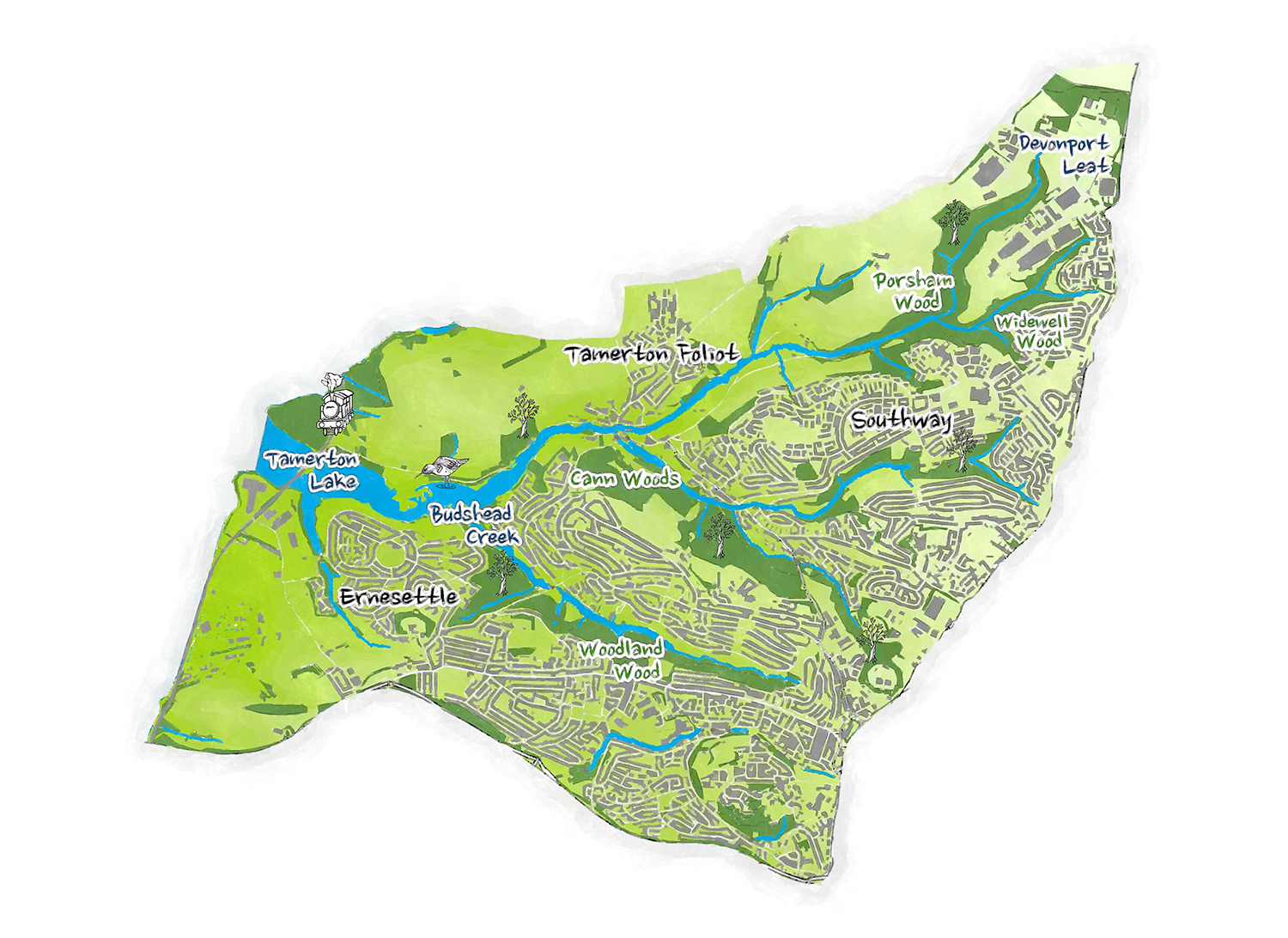 Our map above shows you the areas where
Plymouth River Keepers will begin.
If you live here, it will be good to have you involved.  
We'd love to see your pictures of places by water that are special to you to share in the gallery below, just email us a photograph at [email protected] to be included.
Westcountry Citizen Science – find out how it will play a part in Plymouth Rivers Keepers
Westcountry Rivers Trust Citizen Science Investigations (CSI) has been running for four years.
Its CSI River Keepers monitor their local waterways, keeping a look out for changes in water quality, pollution issues, problem plants and the well-being of wildlife.
Not only does their input help improve the health of the region's rivers, streams, lakes and ponds but they become part of growing team of essential citizen scientists.
We are looking for people in Plymouth to take part – if you would like to learn more about the wildlife, flora and water quality of your local waterway, visit:
wrt.org.uk/project/become-a-citizen-scientist/
Or email us at [email protected] to register your interest.