Exeter-based South West Water (SWW) supplies drinking water and waste water services to 1.8 million customers in Devon and Cornwall.
In our latest Tamar Water Stewardship Business Board (TWSBB) blog, Perry Hobbs, Head of Environment at South West Water (SWW) tells us more about how being a part of the TWSBB has benefited the water company with a greater understanding of the importance of the food production and supply chain sector on water quality.
"The Tamar catchment is the largest in the South West and a key water supply source for SWW.
We have a strategic regional reservoir (Roadford) in the catchment and separate abstractions at Upper Tamar Lakes and at Gunnislake. The catchment supplies water to the new Mayflower water treatment works for Plymouth customers as well as supplying north Cornwall and Devon from the Tamar Lakes and Roadford.
It is a large rural catchment with its headwaters in the uplands of Dartmoor and Bodmin Moors. There are multiple land uses within the catchment, from upland grazing to intensive grasslands and maize cropping to support dairy, beef and sheep rearing. There are also major infrastructures such as the A30 trunk road, railways, mineral abstraction and towns.
All of this presents a challenge to the quality of the surface waters SWW abstracts and we are working with Westcountry Rivers Trust (WRT) and local Wildlife Trusts, through the Upstream Thinking programme, to offer farm advisory services and improvement grants to all farmers in the catchment. The aim is to reduce the impact of agriculture and the volume of farm derived pesticides, nutrients and other pollutants reaching the river.
The latest Upstream Thinking programme (2020-2025) seeks to build on the previous 10-years of Upstream Thinking in the Tamar catchment. As well as engaging with new farmers and new risks, maintaining a presence in the catchment to provide ongoing services and support is a critical part of the SWW relationship with farmers through the scheme.
Water quality and future resilience is one of our top concerns and being part of this collaboration has meant we are able to directly influence positive change throughout the catchment.
The Tamar was where it all started for Upstream Thinking at the Upper Tamar Lakes and we look forward to another 10 years. The programme has consistently worked to improve water quality and supply in the catchment, against a background of increasing mechanisation and economic pressures in agriculture.
In the past five years, more than 300 farm plans have been developed by our Upstream Thinking partners (Devon Wildlife Trust and WRT) in the Tamar catchment.
These farm and water plans look at the whole holding, and risks and opportunities within them, for water quality and its improvement. They also consider the best way forward in terms of natural capital investment and working with natural processes to enhance water storage on the farms as well as quality issues. They set out farm management advice for better soil and nutrient management etc. and new investment plans for the farm yard and fields. These co-funded investments can include buffer strips, riverside fencing, new drinking points for cattle, improved clean water separation in yards or improved farm yard manure storage options.
In Upstream Thinking 2 (2015-20) over 40,000 hectares of the Tamar was brought into improved management with £600,000 of co-funded grants and 1,000 ha of habitat restored. In addition, there were 24 pesticide amnesties in the catchment with the free collection of out of date chemicals by a licensed contractor, 34 km of river frontage was directly protected, and more than 5,000 trees were planted, with the support of the TWSBB.
Alongside Upstream Thinking, SWW is also investing in programmes to address leakage, local flooding issues and storm water discharges in the Tamar catchment.
Our aim is to reduce our carbon emissions to net zero by 2030 too in line with our sustainability policy.
My position as Head of Environment for SWW means I have oversight across both the Upstream Thinking work, which is targeted at our drinking water abstractions, and our waste water operations.
My top priorities include our ongoing work to ensure there are zero pollution events from our own operations and that we continue to work with a wide range of stakeholders in the catchment to develop innovative solutions to the water quality and flow issues that affect us all.
Through our membership on the TWSBB, SWW has benefited from a greater understanding of the importance of the food production and supply chain sector on water quality.
We have been able to gain extra support for the work we do through the Upstream Thinking programme with our partners and identify future opportunities to work together help us strengthen our resilience and build greater efficiency into our business.
We fully endorse the approach and will be working to integrate, promote and disseminate this through our internal team leaders and business contacts."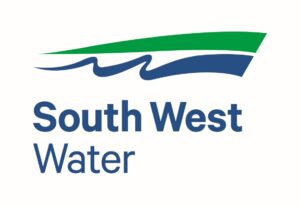 South West Water (Pennon Group PLC)
WRT's Upstream Thinking 3 project.
Find out more about the Tamar Water Stewardship Business Board.