Hello. I'm Shona and I look after our educational resources, events and visits.
I love sharing our knowledge of life along the riverbank and in the water with children and young people. Engaging with nature from an early age helps to nurture a life-long love of our natural surroundings.
I hope our downloadable resources below provide you with inspiration, and our videos on YouTube, including Minna's storytelling, encourage you to discover more about life in, on and near your rivers
and streams.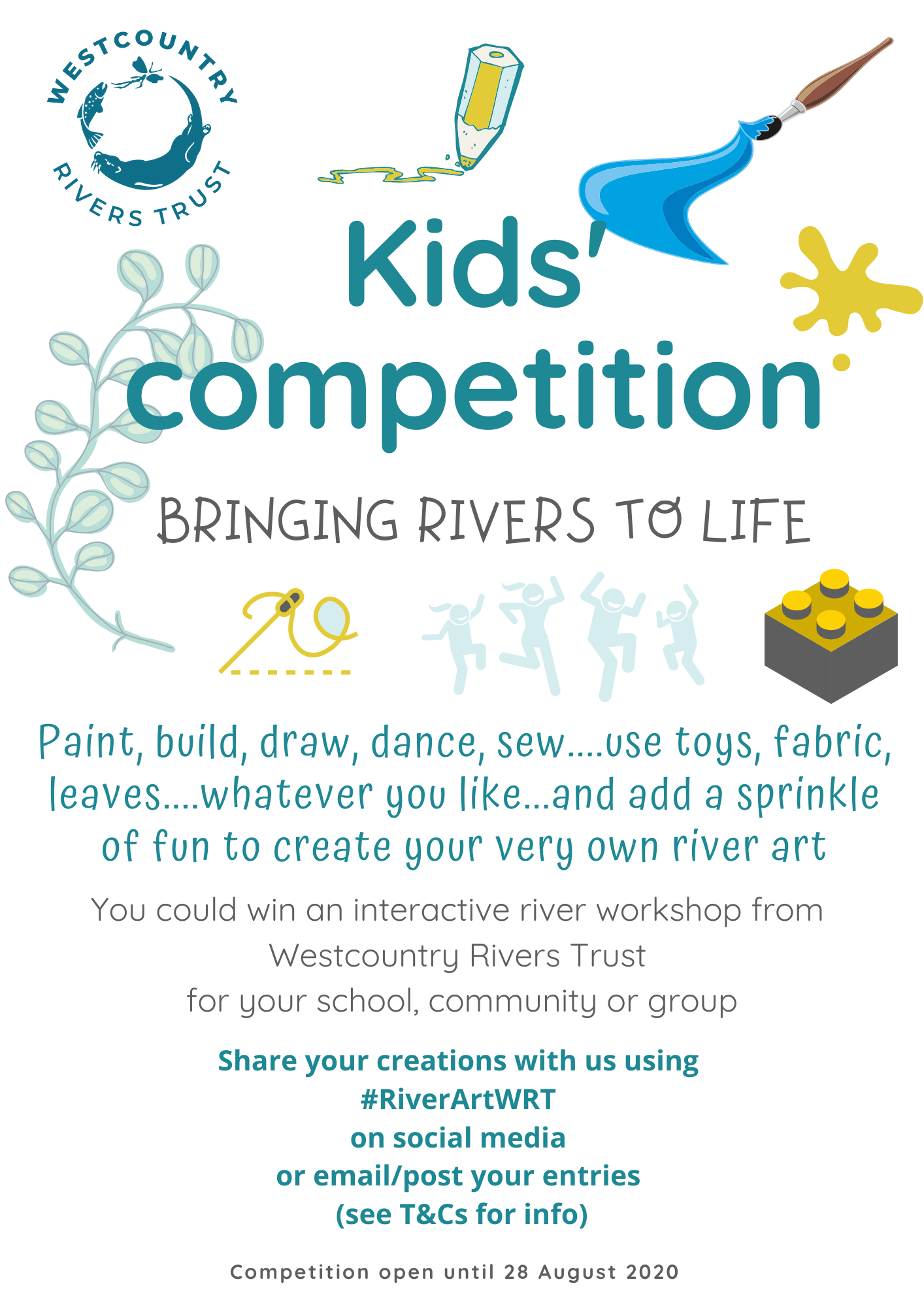 We'd love to see your artistic creations in our
#RiverArtWRT competition.
Let your imagination flow free like a river and run wild with ideas to help you make a wonderful waterway.
You could draw some of the super creatures you can find below the river surface, or paint a picture of some riverbank flowers.
Maybe you would like to share a photograph of your favourite riverside spot or perhaps you can make a video of a river dance you like to do.
You could win an interactive river workshop for your school, community or nominated group.
Whatever you decide, make sure your parent/guardian read the T&Cs (see link below) before you enter.
Closing date is 28 August.
Good Luck.
Please note: Delivery of prize may need to adapt to adhere to COVID-19 guidance.
The competition is not affiliated to any social media channel.
The River Academy
Find out more about the work of Westcountry Rivers Trust…