Join us for 98 days this summer and help prevent plastic pollution in the 98 km* of the River Tamar. 
​
Whether you are an interested individual, a concerned community or business, by supporting our #WhatSUP98 campaign (which starts on 5 June for World Environment Day) you'll be lessening the chances of single-use plastic (SUP) getting into the water, from source to sea.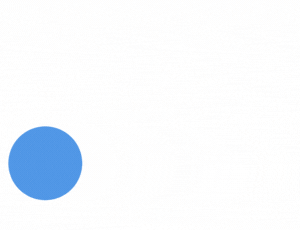 We want everyone to do their best to limit the amount of SUP they use, and to make sure the SUP they do need to use has longevity and/or is properly recycled.
We'd love to see you make a #WhatSUP98 promise for the River Tamar.
You could promise to:
pick up 98 pieces of SUP litter
join one of our PPP river/beach cleans & remove 98 nurdles
try using SUP alternatives for 98 days such as shampoo bars not bottles
share 98 #WhatSUP98 social media posts to encourage others to take part.
We're hoping this will kick-start, or bolster, a passion for keeping SUP to a minimum in your life that will last even longer than 98 days.
We'd love to see at least 98 #WhatSUP98 promises… 
What will yours be?
Let us know via the form on the right what you will do to help keep the river's every twist and turn free from SUP.
We'll share some of your promises on our social media too. Or you can do so by using #WhatSUP98 – we'd love to see what you achieve.
Thanks from all of the PPP Tamar team here at Westcountry Rivers Trust.
Download our Handy Hints leaflets below to help you lessen your single-use plastic at home or at work.
We love connecting with like-minds individuals, community groups and other NGOs to acheive our aims.
Find out about the friends who are already helping us out by #PreventingPlasticPollution.
Why support PPP and our #WhatSUP98 campaign?
Our Preventing Plastic Pollution project is looking at the 98 km of the River Tamar. 
Our aim is to create ways to stop, prevent and reduce the possibility of single-use plastics getting into the river.
Many people are aware of the problem of plastic in our oceans but we need to show how that plastic gets there. Much of it reaches the sea via our rivers, blown there by the wind from places such as landfill, via drains, or off our streets as dropped litter. What we incorrectly flush down the toilet such as wet wipes and even microfibres from washing clothes can find its way into our rivers too. Individuals and business can help to prevent plastic pollution.
By gathering local information on where plastic hotspots are, we can acquire essential real-life data to inform the development of models that will predict where plastics accumulate on a much larger scale, in very little time.
The model will guide us in targeting those areas in most need of attention, so that we (all of us) can mitigate and/or prevent as much plastic from reaching the environment and waterways as possible.
*98km is the approx. length of the River Tamar 🙂