What is it?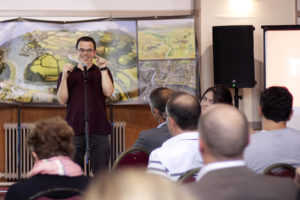 The Community Water Resilience & Adaptation Fund has been established to initiate an open, honest and inclusive conversation about water resilience, now and in the future. 
We want to work with local communities across the South West to build a shared understanding of how our local water environments in the region provide us all with benefits everyday.
We aim to encourage people to discuss what the resilience (or non-resilience) of local water environments might mean for them, their communities, businesses and nature over the next 10 to 20 years.
How will it work?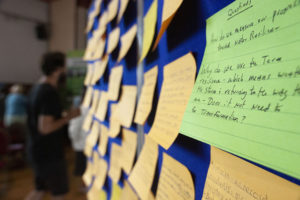 The Fund will be used to create a forum for the exchange of information and for the provision of emotional and practical inspiration, guidance, support in light of environmental challenges.
We want it to build a community of interested people; to help do so we have developed our Community Water Resilience Hub. This will travel the Westcountry, attending events and venues to raise awareness of water resilience and adaptation.
The Fund will support action-orientated discussion, learning and planning in communities across the region, creating opportunities for people to listen, reflect and question. 
Get involved.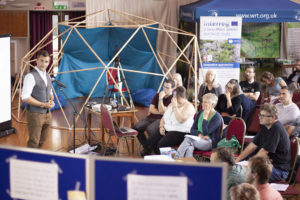 We are fundraising for our Hub so we can take it out and about to spread inspiring conversations about how we can all address water-related environmental concerns.
Visit our fundraising page at uk.virginmoneygiving.com to make a donation.
If you are involved in a group, organisation or business, please contact [email protected] to find out how you can use our Hub as part of your own events relating to environmental matters.
We need you
For this process to be successful, we need to include as many concerned individuals, local businesses, environmental professionals and community representatives in the discussion as possible.
We want to give everyone a voice and work together to create a shared vision for a resilient future.