Job Opportunities
The Trust is a dynamic and aspirational organisation at the forefront of environmental thinking and practical conservation in the UK today
It is an exciting time in the environment sector as the importance of river health receives the wider attention it deserves.
In the Westcountry, our charity has been leading the way in restoring and protecting the region's freshwater environments for almost 30 years, but there is still more to be done.
To keep caring for these spaces, and all who depend on them, our charity is growing with opportunities across a variety of departments. Working for the Trust will provide you with a stimulating environment in which to meet your career aspirations.
We believe that our most important asset is our people.
We aim to recruit the best and spend time and effort investing in our staff, which results in a low staff turnover. As a charity, we may not be able to offer as high salaries as we wish but we do offer other benefits such as flexitime.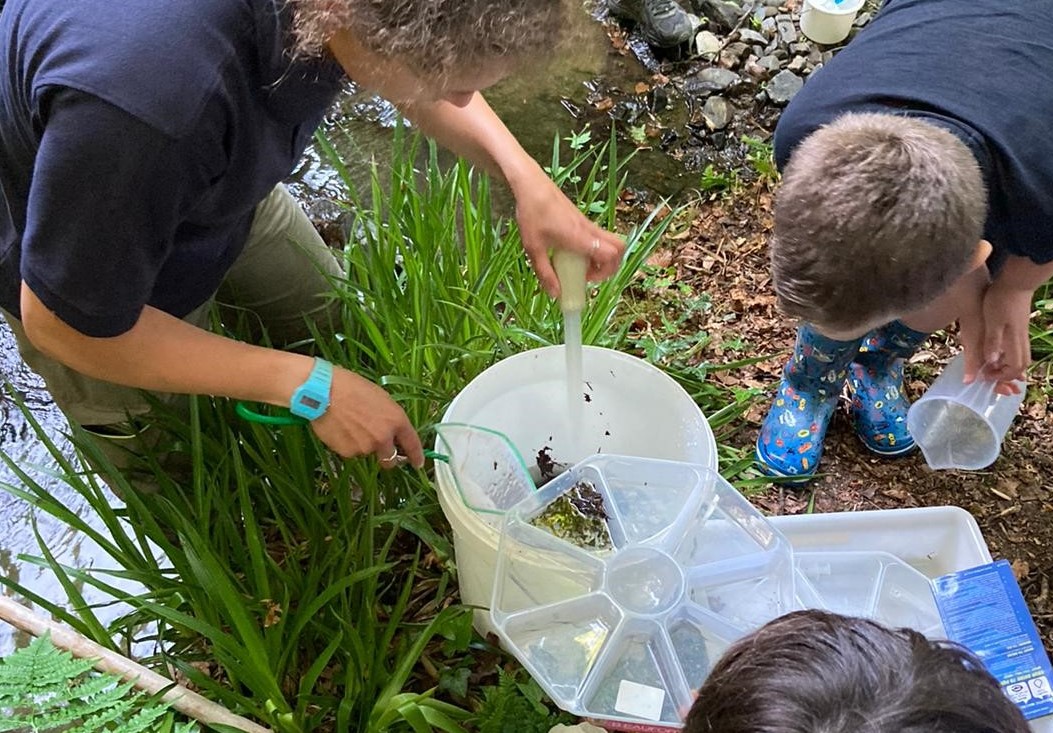 If you would like to be considered for a post, please email your CV to us for our files via [email protected].
Active vacancies are advertised below, as well as in online job platforms and the local or national press as appropriate.
Please note: Interviews may be conducted via video call or equivalent.
Plant Operations Supervisor
We're looking for a Plant Operations Supervisor to join our Operations Team on a permanent contract (after a successful six-month probation period) working 37.5 hours per week.
The starting salary for this role is £30,000 to £33,000 per annum (dependent on experience).
To apply for this role by midnight on 3 December, send your CV and Covering letter to: https://hr.breathehr.com/v/plant-operations-supervisor-32663
Interviews will take place on Friday 8 December 2023 at our office in Stoke Climsland.
For queries about this role or the application process, contact [email protected]
The Role:
This role will contribute to the safe and effective delivery of the broad work programme undertaken by our Operational Team at Westcountry Rivers Trust (WRT ) across various projects.
You will work with the Operations Manager, Operations Supervisor and Operations Team, leading various plant-based activities within projects and provide technical support for the Operational Team and wider Trust for plant and other machinery-based work.
Internal and external engagement, and enabling processes which assist our work to be delivered, are required in the role.
Key responsibilities:
Provide support and guidance to teams and projects with good technical experience and knowledge of operating plant safely and efficiently on site as per industry best practice.
Mentor, train and develop others in the safe use of plant.
Support with the production and review of RAMS and other H&S documents concerning on-site machinery-based activities.
Support the Operations Team and other teams with managing the delivery of our work across various projects.
Supporting project managers with a range of outputs, providing realistic timeframes and cost estimates to develop a schedule of project activities and key milestones to achieve project objectives.
To highlight and manage risks, issues and changes to the work programme.
Work with the Operations Manager and Health & Safety lead to identify skills gaps and develop appropriate training programmes.
To input to the maintenance, interrogation and regular update of work schedules for achieving the completion of project outputs within a timely fashion, liaising with the Operations Manager, Operations Supervisor and team.
If/when required, line manage other members of the Operational Team and deputise for the Operations Manager or Operations Supervisor. Mentoring and leadership will still form a core aspect of this role.
Support with events, meetings, and workshops.
Prepare essential project-related paperwork and assist with the drafting of Risk Assessments, Method Statements, Site Assessments and Surveys, reports and collation of material and data.
To build positive relationships and liaise regularly with colleagues and external partners or organisations.
To attend formal and informal training and develop relevant knowledge and skills (CPD) as appropriate.
May be required to carry out other duties from time to time commensurate with the level of the post.
Maintain appropriate confidentiality of information relating to WRT and its employees and maintain compliance with the UK GDPR.
       Essential Criteria: 
Regular experience working safely with plant and machinery from various disciplines on various sites. – please provide examples in your CV and/or cover letter.
Formal plant and machinery-based qualifications such as excavator, dumper, wheeled digger, tractor or other machinery. – Please provide details in your CV and/or cover letter. Information about experience of operating machinery without any formal qualifications or tickets is still beneficial; formal qualifications would be provided within the role for the right candidate who can evidence this experience.
Experience working in a project and site-based setting, including planning and delivering a portfolio of work and managing sites in a multi-task environment.
A proactive approach and ability to use initiative and problem solve, with a strength in the logistical management of a team and multiple workloads.
The ability to work accurately with a high attention to detail.
The ability to work to manage your workload and meet deadlines, managing conflicting demands and working effectively to deadlines with minimum supervision.
Experience managing/mentoring people effectively and planning workloads across a team to ensure objectives are delivered.
Effective verbal and written communication with the ability to build positive working relationships.
Demonstrable experience working with MS Office suite, especially Word and Excel.
Formal education to Level 2 (GCSE Maths and English to grade C or equivalent).
Experience working with or performing appropriate desk-based and site surveys for statutory designations, species and habitats, services (above and below ground), historic environment features or similar.
A knowledge and understanding of biosecurity and NNIS in relation to identifying and managing these on-site.
Desirable Criteria: 
Previous experience working in a forestry/arboricultural, agricultural or construction-based environment or similar.
Experience working with Health and Safety policy, process and site-based documentation.
Membership of a relevant professional organisation.
Higher level plant/machine, site supervision/management or other H&S qualification.
Degree-level qualification in a subject relevant to the environmental sector.
There will be opportunities to work from home and work flexible hours. Travel to sites throughout the Westcountry will also be required regularly; this role is a mixture of office and site-based.