Helping to restore and protect the water environment in the Westcountry for the benefit of people, wildlife and the local economy.
Rivers Bring Water to Life
Our Mission
We are a charity working to restore and protect the rivers, lakes, estuaries and coastal areas for the benefit of people, wildlife and the local economy.
These places inspire and sustain us, they make us happier and healthier. They are steeped in history and they hold the key to all of our futures, but they are too often overlooked and so we need to celebrate them, promote them and protect them. Rivers bring water to life.
By working with local communities, businesses and other environmental organisations we work to bring our lost and forgotten rivers back to life so that they can once again play their vital role in all of our lives.
We help Westcountry rivers bring water to life
We are not always aware of it, but the natural world we live in sustains us all as we live our lives. Spending time in the natural world; breathing fresh air, watching light reflected on water or experiencing the joy that comes from spending a moment among wildlife, makes us happier, healthier and perhaps more prosperous as well.
Donate to help a Westcountry River
Latest News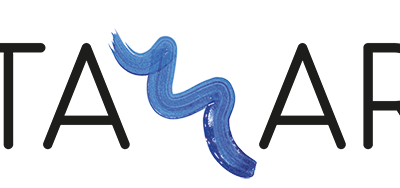 Event: Tamar River Festival Date: 10th October Time: 11am to 4pm Venue: Cotehele Quay (National Trust), St. Dominick, South East Cornwall Cost: FREE The river that flows through the heart of the Westcountry between Devon and Cornwall will be celebrated at a special festival on Saturday 10th October. People who live, work and have a close connection to the River Tamar are being invited to share their stories at the inaugural event, which will also showcase projects to protect the river for future generations as well as the array of local produce, artists and community groups based along the 60-mile stretch of water. Each of the tales from the riverbank will be brought together at the free festival in a bid to capture the spirit of the Tamar and encourage people to support and protect the waterway for generations to come. Artists including Chrissy Wallis and Peter Ursem will share their work that is inspired by the Tamar River, with Tavy Tars providing musical entertainment. A number of local experts will share their knowledge of the Tamar's rich history. Charly Braungardt of Plymouth University will give a talk and display on the mining heritage of the Tamar, while Barbara Bridgeman will present the history and restoration of the Lynher Barge. Author Ted Sherrell will share insights into how he set about writing From the Banks of the Tamar. Many members of the Tamar Partnership are contributing to the event. Tamar Grow Local has brought together producers of local, sustainable food and flowers. The Westcountry Rivers Trust is inviting people to bring a bottle of water from their local river...