Job Opportunities
The Trust is a dynamic and aspirational organisation at the forefront of environmental thinking and practical conservation in the UK today
Working for the Trust will provide you with opportunities to develop and grow in a stimulating environment and we spend a lot of time and effort training our staff depending on their role and career aspirations.
We try to recruit locally where possible and we aim to recruit the best. We have a low staff turnover and usually have a waiting list of people who want to work for us. We believe that our most important asset is our people. Although we can't always offer as high a salary as we might like, we try to offer other benefits including flexitime and the option to work from home when convenient.
If you would like to be considered for a post, please email your CV to us for our files. Vacancies are advertised here on our website, as well as in the local or national press as appropriate.
Current opportunity...
Senior Farm Advisor & Team Support Officer
Position: Senior Farm Advisor & Team Support Office
Location: Stoke Climsland, Cornwall
Salary: £25,000 – £30,000
Application Deadline: 5pm on Friday 8th February 2019
2-year, fixed-term contract – Grade 4, salary between £25,000 and £30,000 (dependent on experience) plus benefits including 7% pension
The Westcountry Rivers Trust is an environmental charity that works across the South West to improve our rivers for the benefit of all. We work with EU grants, Water Company funded initiatives and government funding to deliver change both in our rivers and on the land that they drain.
To apply: Send your CV and a one page covering letter clearly marked as applying for the job of Senior Farm Advisor & Team Support Officer to Westcountry Rivers Trust, Rain-Charm House, Kyl Cober Parc, Stoke Climsland, Cornwall PL17 8PH or email to [email protected] 
JOB DESCRIPTION
Joining the Land Team at WRT, your role will be to apply your practical and professional knowledge and experience in the Agricultural and Environmental sectors which will combine delivery, development and project/team management support. The role is full time and will be primarily split between two main elements; delivery of catchment management activity as part of the CPES Interreg (EU funded) project which explores opportunities to develop alternative markets via Payment for Ecosystem Services (PES) for the improvement of water quality and acting as a seconder in support of the Line Manager across their role within the Trust.
Working as an advisor requires a complex suite of skills and experience which includes professional Agri Industry qualifications as well as practical on the ground experience, an ability to engage a diverse audience at all levels, scientific or technical expertise and an approachable and trustworthy personality to allow WRT to build on our presence and reputation locally. The CPES project is focussing on two case study areas in the Tamar and South Devon but represents multiple synergies with a range of current Trust projects.
Growth and change in the Environmental and Agricultural sectors have resulted in new projects and new opportunities; WRT are seeking an experienced and trusted individual to help us optimise these whilst supporting and shadowing the Line Manager, ultimately acting as a seconder. This role is underpinned by accurate and timely administration, reporting, cross-team and project partner liaison to ensure deliverables are met on time and on budget.
Responsibilities
To engage directly with farmers, farming representatives, environmental bodies and other relevant stakeholders across the Public, Private and Third sector, taking ownership of project deliverables
Develop and deliver tailored farm advice, plans, reports or events as part of a programme of water & land management improvements, achieving Project objectives and timescales
Proactively develop leads and contacts across sectors to further ideas and opportunities which align with Project remit to trial and evaluate PES schemes
Undertake surveys, monitoring or analysis as required – supporting evidence of actions
Work and liaise with other members of the Land Team, WRT teams and relevant Project Partners to ensure clear communication and demonstrate progress or outcomes
Co-ordinate, attend and contribute to relevant meetings, workshops or stakeholder groups to achieve Project aims and to share best practice, raise awareness and promote WRTs role
Work closely with the Project Manager to ensure project outputs, deadlines and reporting are met as well as other key members of WRT for Team administration activity
Support the Land Team Line Manager with administrative, team or finance actions including shadowing Management, Resource, Tendering or Marketing activities or meetings as required with a view towards ultimately acting as a seconder
General advocacy of the Trust to promote & deliver services to funders, clients, and partners
Qualifications, Skills & Experience
Appropriate Degree level qualification or equivalent work experience in an Agricultural or conservation/farming related discipline
Sound knowledge of agriculture and local farming practices, as well as Agri-Environment schemes and relevant Policies; in particular soil and water conservation
FACTS/BASIS trained. Confident and competent in delivery of tailored farm advice
Excellent interpersonal skills and ability to communicate, engage and present at multiple levels and across different sectors
Self-motivated, organised and enthusiastic individual able to work to deadlines or under pressure
Experience of catchment-scale approaches and processes, familiar with concepts of Ecosystem Services, Natural Capital, NFM etc
Full, valid UK driving license & own vehicle
Knowledge & competence in Microsoft Office applications, accuracy & attention to detail with record keeping
Ability to develop & maintain good working relations with internal staff & external stakeholders, ability to recognise & handle sensitive situations
Confident networker, able to identify & develop potential opportunities or leads
Local area knowledge an advantage
Attributes
Reliable, positive attitude & work ethic
Team player, willingness to work with others and share best practice
Pro-active attitude towards meeting and exceeding goals
Approachable, professional, trustworthy
Innovative, adaptable, practical
Shares & promote success, acknowledges failures & seeks solutions to improve
Supports and promotes the WRT ethos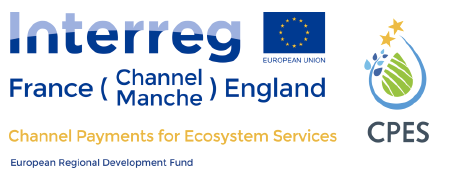 ——————————————————————————————————————————————————————————————–
Environmentjob.co.uk specialises in environmental jobs such as Ecology, Conservation, Energy, Biodiversity, Recycling, Climate Change, Renewables, Carbon, Organics, Sustainability and Transport.