We need you to help us help our rivers. Here at the Westcountry Rivers Trust we are passionate about our rivers and we know that you share that passion. We need your help to monitor our rivers in order to see which areas need our attention.
With our Westcountry CSI (Citizen Science Investigations) scheme we will give you the tools needed to detect signs of healthy – or unhealthy – rivers and streams. By sending us your observations, photos, wildlife sightings and evidence of pollution we can build up a picture of what's going in on in our rivers.
Westcountry CSI can be tailored to match your specific interests. Initially a water quality programme, we've now included habitat, wildlife sightings and invasive plants sections as well as pollution sources and water quality measurements. Participants are asked to fill out as much of the form as they like and upload their results to an interactive map, where you can see the results for all Westcountry CSI surveys. It can be as simple as just uploading a photograph.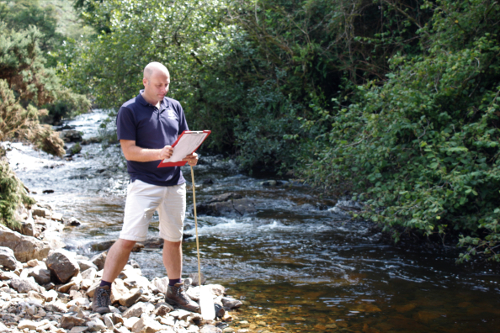 Sign up here to become a Citizen Scientist!
This way we can catalogue as many rivers, streams, brooks and ditches across the Westcountry as we can, whilst encouraging people to go out and record a quick survey of their local river. This can be a one-off exercise and does not require any equipment (although we can provide equipment if wanted!).
Westcountry CSI also provide a means to report any incidences of minor pollution that people see, we have added several pollution types and sources in there that will help guide people as to what the main causes of damage to our river environments are.
This data is incredibly useful to us, even before we look at the actual data we can use the reports to understand where we have groups of people that are interested in their local rivers and where people can and do access rivers (lack of access is a significant barrier to people getting more engaged with rivers).
We can use the data itself to map water quality issues, invasive plants and wildlife sightings which will help us to identify problems and target our resources where they are most needed and perhaps help us to organise/support  volunteer activities.
How does it work?
After signing up using the contact form, you will be issued with login details for the map portal and sent a results form. (We are working on some guidance to help identify some of the more subtle pollution sources).
Then you can find some places to safely access nearby rivers, streams, brooks, lakes or ponds and get started – this is something we can help with. We recommend that you start with the observational measurements – photos are particularly helpful. Once you are up and running we can send out some water testing equipment, this may require a training session. There is no set frequency for monitoring – this will depend on the number of sites you are looking at, how easy they are to access and how much time you have available – but as a guide somewhere between monthly and weekly is ideal.
Finally, all that's left to do is to do take some pictures (beautiful river-scapes and ghastly examples of polluted sections are equally welcome) and upload your data to the website.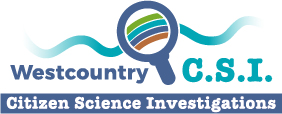 See our other Education & Training Activities..