Our Work...
Helping to restore and protect the water environment in the Westcountry for the benefit of people, wildlife and the local economy.
Our Mission
We are a charity working to restore and protect the rivers, lakes, estuaries and coastal areas for the benefit of people, wildlife and the local economy.
These places inspire and sustain us, they make us happier and healthier. They are steeped in history and they hold the key to all of our futures, but they are too often overlooked and so we need to celebrate them, promote them and protect them. Rivers bring water to life.
By working with local communities, businesses and other environmental organisations we work to bring our lost and forgotten rivers back to life so that they can once again play their vital role in all of our lives.
We help Westcountry rivers bring water to life
We are not always aware of it, but the natural world we live in sustains us all as we live our lives. Spending time in the natural world; breathing fresh air, watching light reflected on water or experiencing the joy that comes from spending a moment among wildlife, makes us happier, healthier and perhaps more prosperous as well.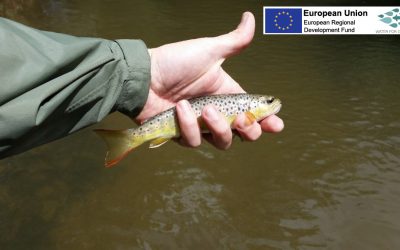 The funding we received to improve fish passage and salmonid habitat was balanced with our aim to get more people fishing. If our work on weirs and the rivers can increase stocks of fish, then bringing a greater number of anglers to experience the fishing...
Our latest work